The official mourning ceremony of Fon Angwafo III of Mankon and the presentation of the new Fon is currently underway at the Palace of one of the largest Fondoms in the North West Region of Cameroon.
Sons and Daughters of Mankon and well-wishers have poured into Palace all decorated dressed in traditional mourning attires for the event which started as early as 5am with several mourning rites.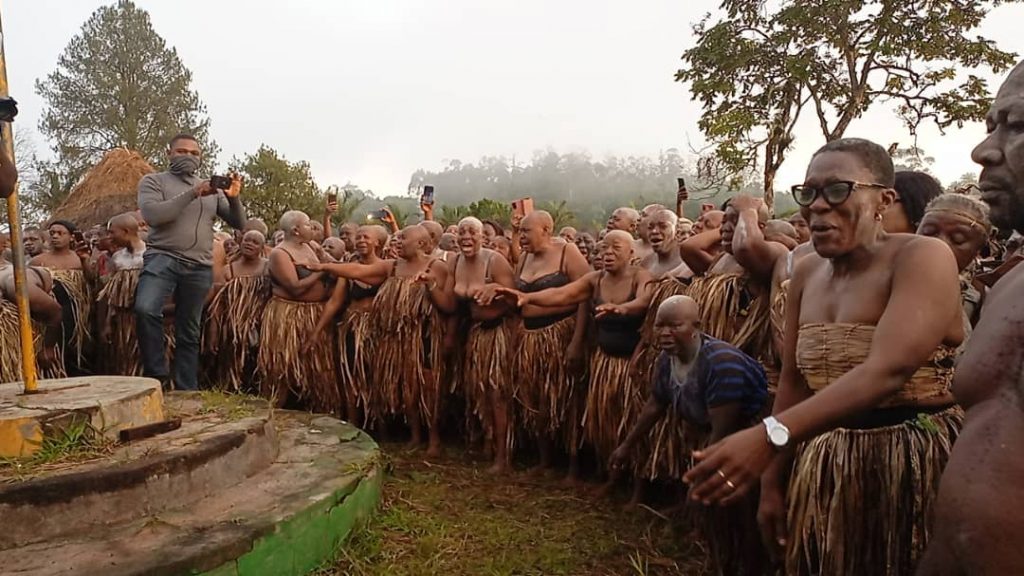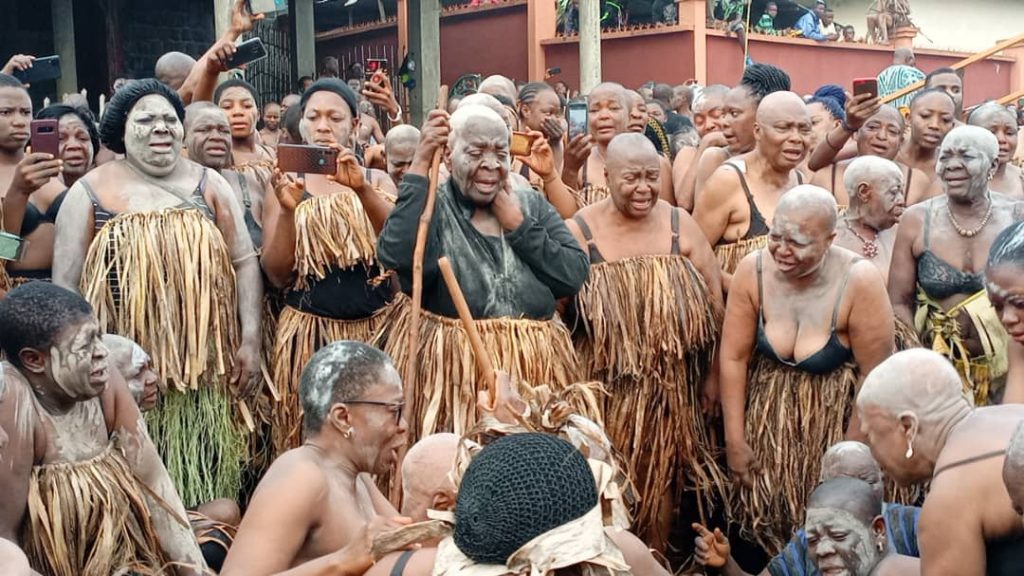 The earlier part of the day saw natives of Mankon coming out in mourning attires (adzagt) which was then followed by a traditional rite known as the "Nikwi".
Following this, the mourners went to a stream, took off their mourning clothes, and cleansed themselves before returning home.
The new Fon would later be 'caught' and brought forth and "stoned", as part of a ritual that is done on a new Fon before he retreats into the palace.
The palace arena is now filled with the villagers, all colourfully dressed in their traditional regalias as they await the naming of the new Fon.
The Mankon paramount ruler, Fon Angwafor III Solomon died on May 21st, aged 97.
Stay with us for details.
You can help support our work through the link below