Former Indomitable Lions Assistant Captain Enoh Eyong has added his voice to that of suffering masses in the Anglophone regions of Cameroon, following growing tales of massacres and killings.
In an interview with Pan African Vision, PAV, when asked about the killings in his home country, the player sternly said inclusive dialogue is very necessary for peace to be restored in the North West and South West Regions of Cameroon.
Question: As we do this interview, the political situation in Cameroon is dire, and many are still in profound shock with the massacres reported in Ngarbuh in the North West Region of Cameroon, what is your reaction to this?
"It is impossible to remain indifferent to the gory tales coming out of my home, the English-speaking zones of Cameroon daily.
It was very shocking to hear of the Ngarbuh incident, day to day you wake up thinking things will get calmer and the government will procure a solution, but it seems like we are only digging deeper into the black hole of violence and bloodshed.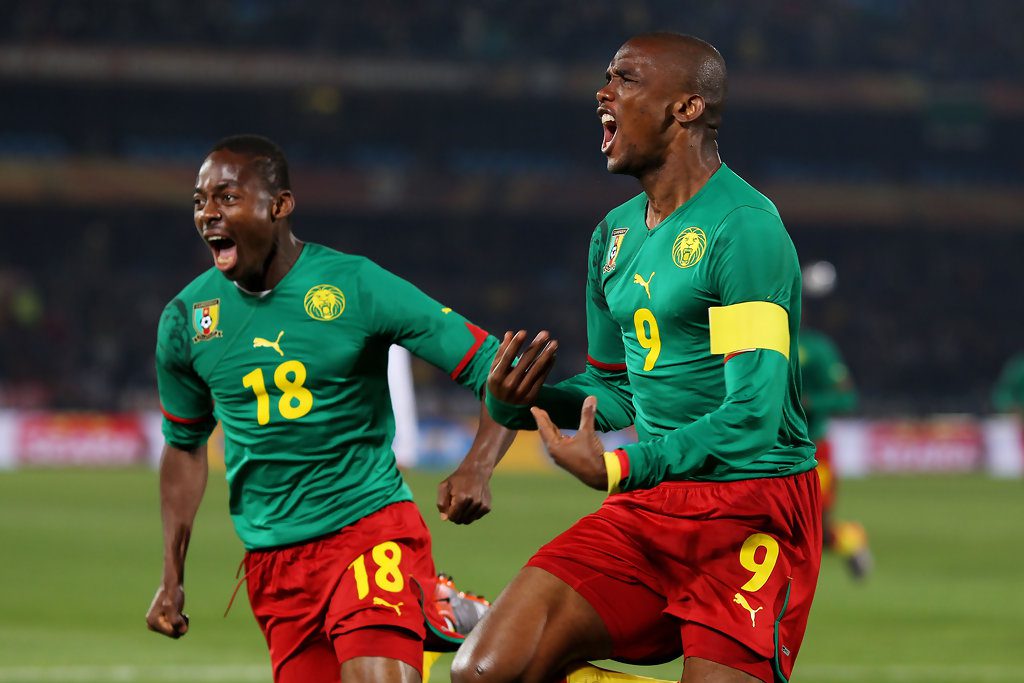 I am really short of words and my heart goes to all those who have lost loved ones during this Ngarbuh incident and the other incidents that have taken many lives untold.
While we all may have valid reasons to keep fighting to defend our political stands, human lives are being lost, villages are being burnt, destinies are being destroyed and families are being displaced," Enoh lamented.
A former alumnus of the University of Buea and first Cameroonian to play for Dutch and European powerhouse Ajax Amsterdam, Enoh also spoke about his football career, his relationship with the national team and his plans for soccer in Africa.
He ended by stating his stance on the Anglophone crisis
"I have been involved in helping some internally displaced persons and I feel the pain. My position is that of peace, and there can't be peace without dialogue.
I still don't understand how we came to the point as African people of the same geographical location to be killing one another.
The present situation is the responsibility of all, and the solution can't be superficial, it's going to take intense work to calm things down.
Many people are bitter, some don't trust anymore, others have experienced betrayal, there is no convincing leadership voice to calm down the waters, there is no concrete vision and action step presented to give hope to the masses, there is confusion in the air, and the government has lost grip of the situation.
My position once more is that of dialogue, that there be an all-inclusive dialogue where all parties concerned are well represented with the focus being how to solve the crisis and restore peace back to the masses who continue to be the biggest casualties"
The interview was conducted by Ajong Mbapndah
Mimi Mefo Info
You can help support our work through the link below