French leader, Emmanuel Macron has reiterated his country's commitment to accompanying Cameroon in its decentralisation drive.
He was speaking on July 26th, at the Unity Palace in Yaounde during a joint press conference with Cameroon's President Paul Biya.
"Mr President, I strongly believe that regionalism remains the only solution to the grave crisis plaguing the country, particularly the North West and the South West region," Macron said.
Macron also added that dialogue should accompany the ongoing decentralisation process.
Antecedent
Cameroon's Constitutional Law of 18 January 1996 enshrined decentralization as a fundamental principle of the organization of state governance, where in, the central government's (the state) had to transfer a number of powers to local authorities and make them autonomous and able to run their own affairs.
But over two and half decades after the law was put in place, authorities of the Biya regime have failed to implement decentralisation.
The process is again being resurrected to pacify those seeking the separation of the Anglophone regions from the rest of the country due to extreme marginalisation.
Biya ignores Anglophone conflict
Besides Macron's statements in the Armed conflict on Cameroon's English-speaking regions, Paul Biya did not mention a word on the ongoing war.
The Anglophone Crisis which morphed into an armed conflict in 2017 has claimed thousands of lives, and forced millions out of their homes in the North West and South West Regions.
The conflict has been going on for over six years.
Paul Biya ignored his own conflict at home and urged for dialogue and reconciliation in the Russia-Ukraine crisis.
As Macron's visit comes to an end, deadly confrontations between government soldiers and separatists are still ongoing in the conflict-hit regions amidst ghost towns and lockdowns.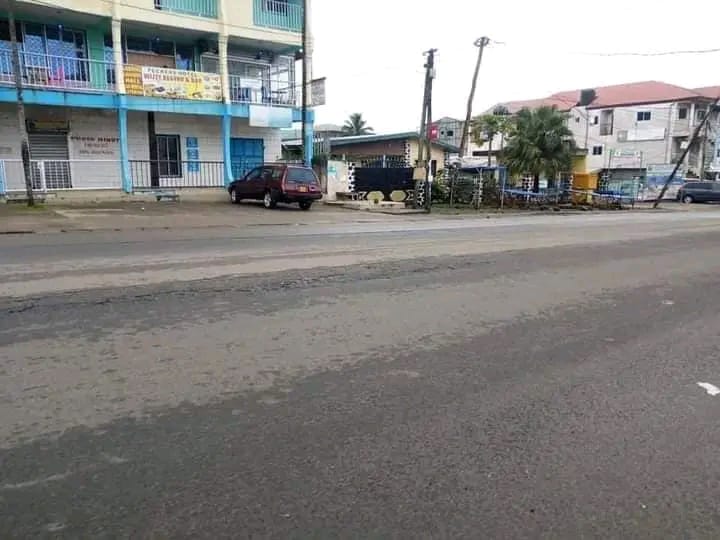 Mimi Mefo Info
You can help support our work through the link below