French MP, Sebastien Nadot has once more weighed in on the crisis ravaging the North West and South West regions of the country.
Highlighting the February 14 Ngarbuh massacre, the politician recalled that for months now he has been calling on France to consider "the situation in Cameroon in line with the first words of the Constitution: "The French people solemnly proclaim their attachment to Human Rights" and these murdered children! Horror".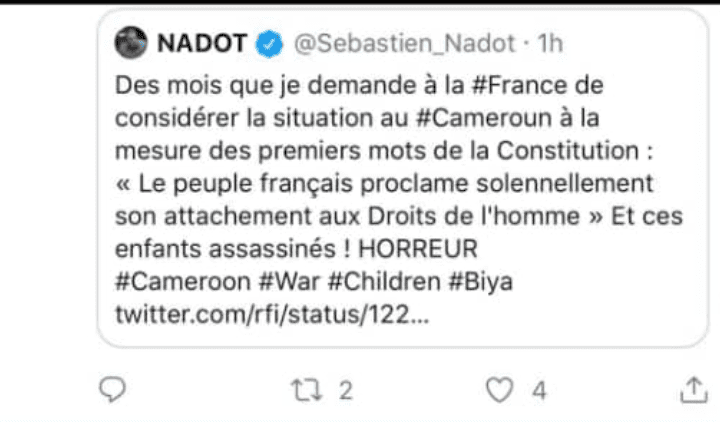 This is not the first time he is weighing in on the conflict that has left over three thousand dead. The Member of Parliament for the Haute Garonne last year said Cameroon was not far from witnessing a genocide if the situation was not brought under control.
He also called on France to take the lead and send a team of experts to evaluate the human rights situation in the restive North West and South West Regions, a call ignored by his government.
Mimi Mefo Info
You can help support our work through the link below