By David Atangana
Gendarmerie elements in Yaounde have arrested a man who has reportedly been posing as a woman and exploiting male suitor, MMI has gathered.
The man who goes by the name Guizo was arrested on December 21, 2022.
Reports say he refers to himself as Maeva when he disguises himself as a woman.
He allegedly uses tricks to hide masculine features of his face, body, and identity.
To appear like a young girl, Guizo applies artifices taking on the shapes and curves of a lady putting grapefruits on his chest to make it captivating.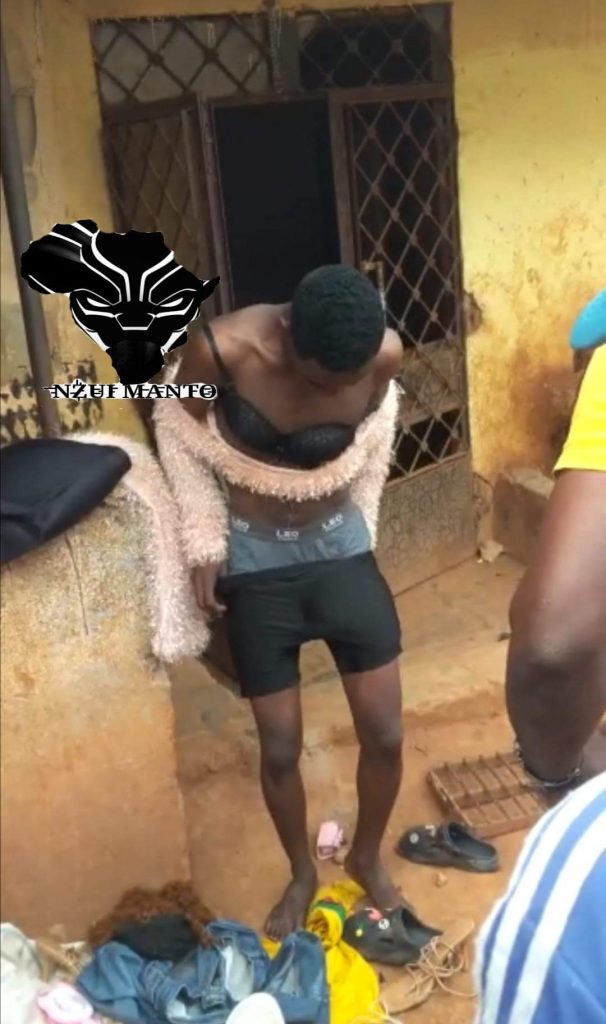 According to media reports, "Guizo was able to seduce several suitors who fell for his artificial looks and love promises."
He has reportedly scammed several men.
One of the victims of the scam who was impatient to have a romance with Guizo uncovered the trick and had him arrested.
Following a raid by gendarmes in his abode, reports say two grapefruits that served as breast bounced on the dust.
Other items found on him included three engagement rings.
He is currently under judicial investigation.
Mimi Mefo Info
You can help support our work through the link below