A local Hospital in Northern Ghana has confirmed 29- year old Sulemana Abdul Samed, as the tallest man in the World.
This was confirmed during one of his recent checkups.
Based on his medical report he had reached a height of 9ft 6in (2.89m)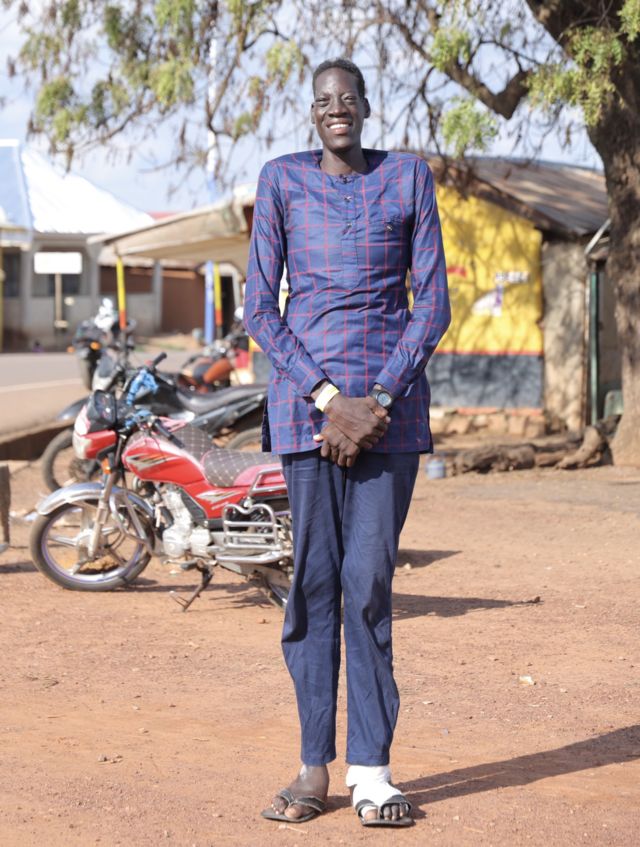 The young man nicknamed "Let go" in Hausa was diagnosed with gigantism at a very tender age.
In order to improve his condition he was attending monthly appointments at the hospital.
BBC Africa reported the difficulties he faced when asked to stand straight against a measuring seal.
A shocked nurse informed her other colleagues after viewing his condition. With them;
She told him "You've grown taller than the scale".
Abdul faces several health complications which forced him to start living with his brother.
He told BBC " I was planning to go to a driving school but even when I shift the seat back I can't hold the steering wheel…..I can't stretch my leg because my knee will knock the wheel.
Medical Practitioners say he needs a surgical procedure in his brain to stop the growth.
Mimi Mefo Info
You can help support our work through the link below