Popular Ghanaian rapper and social media sensation Ahuofe Abrantie, popularly known as 'Ghana Tupac' has passed away, according to local news sources.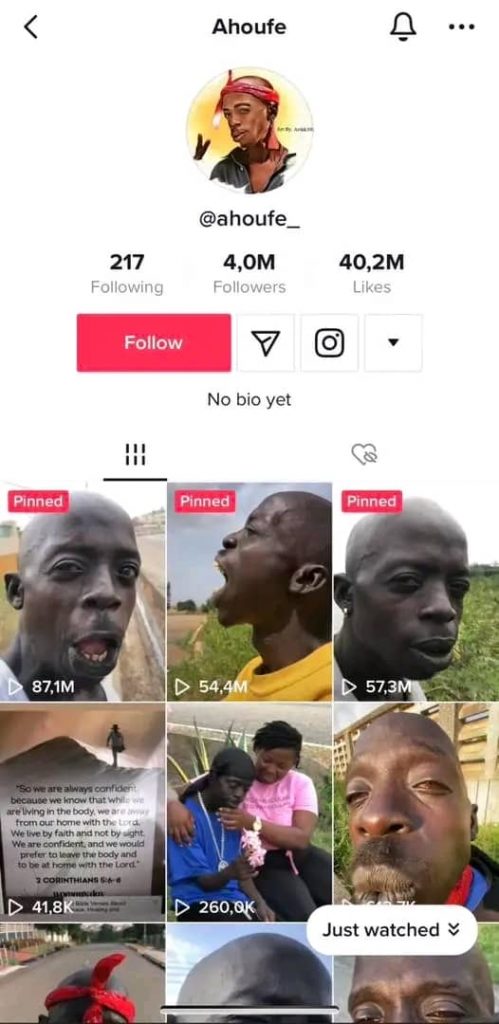 The renowned Tiktoker died today Thursday, March 30, 2023, in his apartment in Ghana.
Jay Bhad of Asakaa Boys fame, a popular Kumasi rapper, posted a cryptic video of Ahuofe with the remark, "Life too short, rest well Ahuofe, you gone (sic) be miss 4ever."
TV3 Ghana also announced Ahuofe's death with a video and the description, "Popular Ghanaian Tik Toker, Ahuofe reportedly dead."
Ahuofe gained to popularity a few months ago due to his uncanny similarity to late American musician Tupac Shakur, capitalizing on this by adopting the late rapper's identity, including his gangster lifestyle.
He leaves behind 4 million followers and over 40.2 million viewers on his Tik Tok.
The cause of his death is unknown at the moment.
©MMI
You can help support our work through the link below