The secretory General at the Presidency of the Republic of Cameroon, Ferdinand Ngoh Ngoh has ordered the disbursement of FCFA 90 million for the treatment of Yves Michel Fotso, following orders from the President of the Republic of Cameroon.
The information is contained in a confidential document addressed to the Minister of Finance Wednesday.
Yves Michel Fotso, son of billionaire Fotso Victor, was evacuated for medical treatment in Morroco, earlier this year.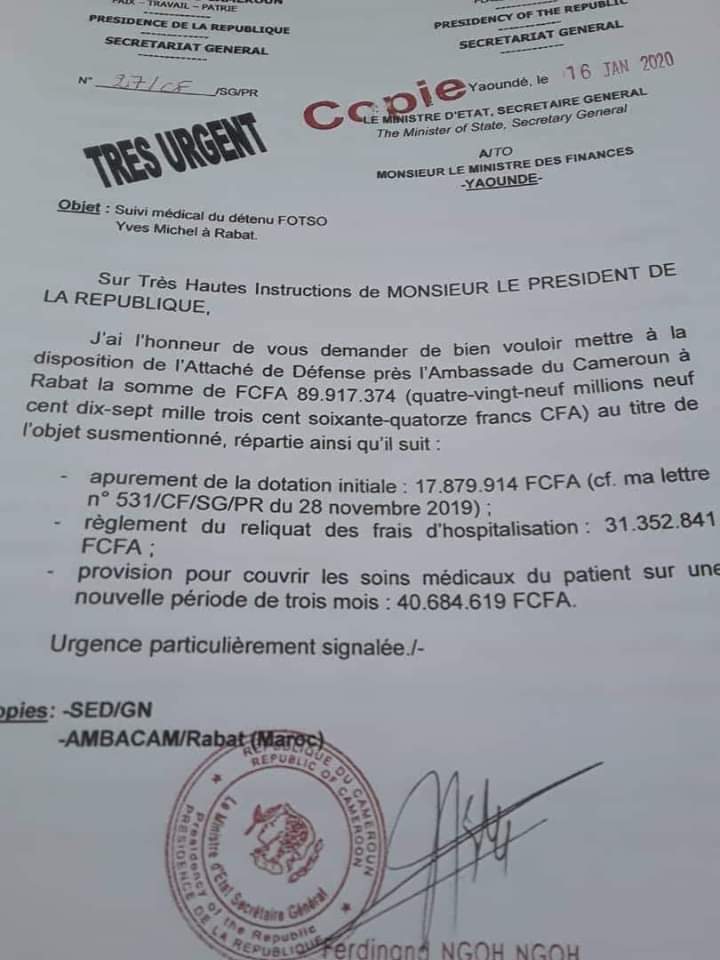 Cameroonians was before his medical evacuation serving a jail term on several counts of embezzlement of state funds while he served as General Manager of the defunct Cameroon Airlines, Camair.
Many are questioning why President Biya will spend millions to evacuate a former member of government who is facing embezzlement charges, "while Camereonians are dying every because of poor health care".
Mimi Mefo Info
You can help support our work through the link below