After a long legal process, the Chief of Bwassa village in the South West Region, cum soldiers, Moja Moja has been brought before the law.
Real name, Ewome Ekobo, he was taken before the authorities by a team of lawyers.
"The national gendarmerie has opened investigations against the atrocities of a military officer, Chief Ewome Ekobo aka Moja Moja of Buea, South West Region," the team of lawyers who took the case to the military tribunal noted in a press statement.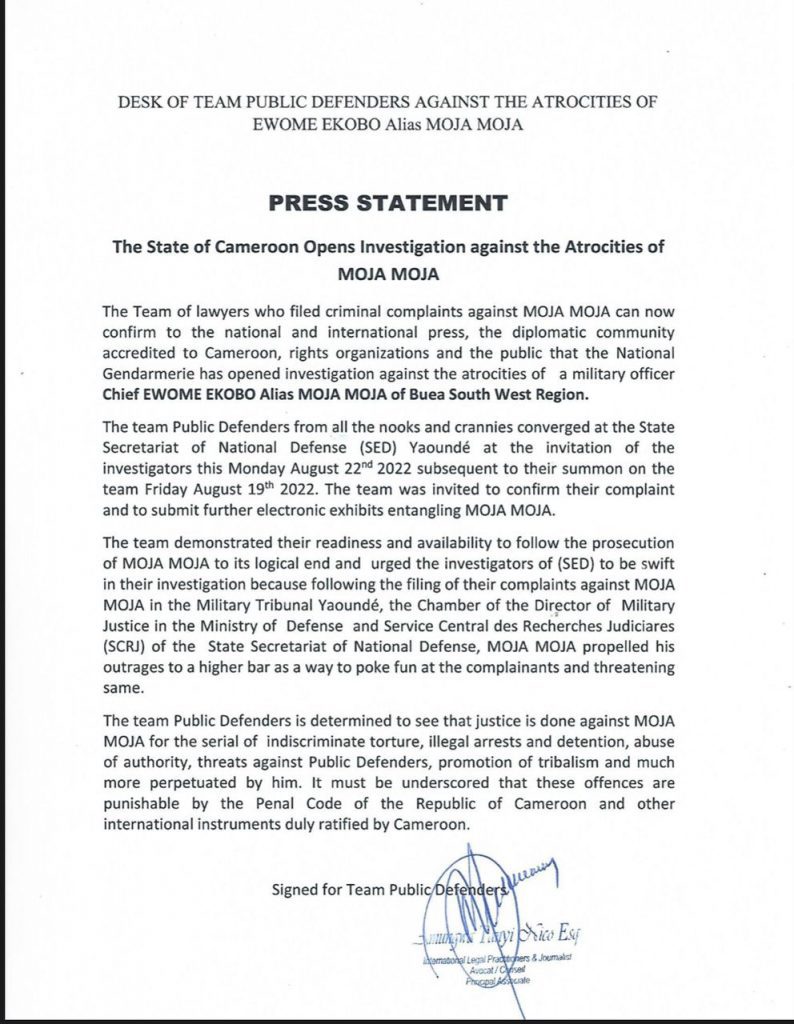 On Monday August 22, the team revealed, they met at the Secretariat of National Defense (SED), "… to confirm their complaint and submit further electronic exhibits entangling Moja Moja."
The legal team it should be noted has filed multiple complaints at the military tribunal in Yaoundé, the Chamber of the Director of Military Justice in the Ministry of Defense and Service Central des Recherches Judiciaires of the State Secretariat of National Defense.
In the press statement, they therefore urged investigators to ensure a speedy process: "the team public defenders is determined to see that justice is done against Moja Moja for the …Indiscriminate torture, illegal arrests and detention, abuse of authority, threats against public defenders, promotion of tribalism and much more…"
Mimi Mefo Info
You can help support our work through the link below