The government has vowed to track and punish killers of 32-year-old Comfort Ntumassang after a Prime Ministerial Envoy visited the victim's family at their Muyuka home in the Southwest Region.

Confiance Ebune, Director of Cabinet at the Prime Minister's Office, assured late Comfort's over 70-year-old mother, who received him, that government and security forces are bent on seeing justice reign.
Southwest Governor, Bernard Okalia Bilai and Fako Senior Divisional Officer, Emmanuel Engamba, accompanied Mr Ebune to Makanga Quarter in Muyuka Tuesday, August 18, where she was buried.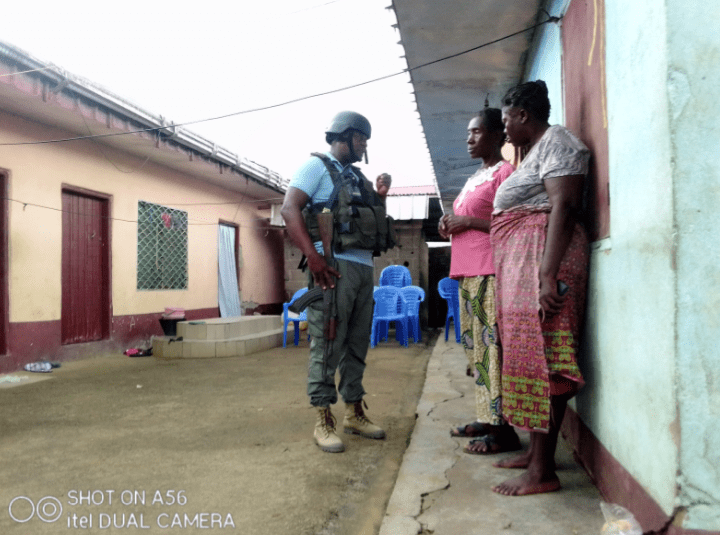 "The Prime Minister despatched me to come and pay his condolences to the family after the gruesome murder of this 32-year-old Comfort Ntumassang. He was touched, not only as Head of Government, but as a father after seeing the images of the brutal killing.

"I came with a message of condolence and also an encouragement to the administrative authorities and the forces of law and order who are leaving no stone unturned to ensure the security of this place," said PM's envoy Confiance Ebune.

Speaking to the government officials, the victim's mother said separatists have threatened to raze her house for burying her beheaded daughter at her compound. She said she has refused to heed to their threats of evacuating the home.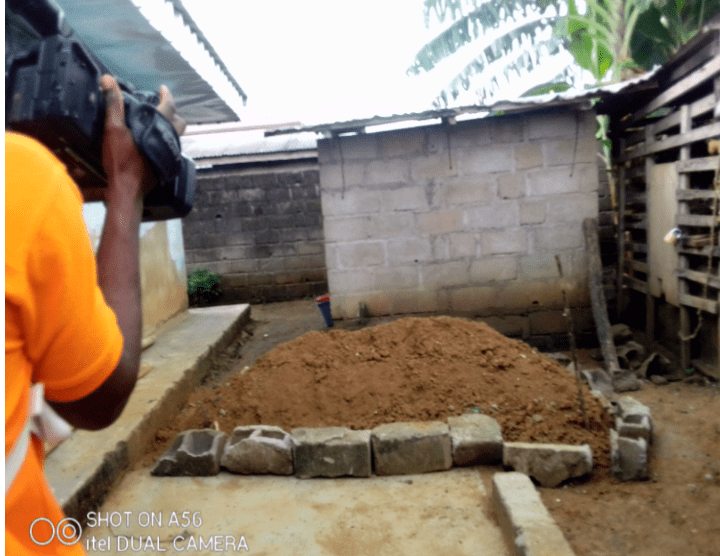 Her daughter, Comfort Ntumassang was killed by separatists, 12 August, after being accused of being a blackleg.
Comfort's mother listens keenly as Gendarme officer gives security assurance
"One of those boys came here again after hearing I buried my late daughter. He could not look at me in the eyes. He said he will burn my house for violating his order, for burying my daughter here at the coumpound," said the victim's mother.
After the incident, government, through administrative officials, has paid two visits to the victim's family in Muyuka during which they assured the them of government determination to restore peace in the embattled English-speaking regions.
Muyuka has remained one of the hotspots of separatists attacks in the Southwest Region.
In 2018, a nine-month-old baby was killed in the town with blames levied on both the military and separatists fighters.
Both Government and separatists denied their involvement in the attacks, pointing accusing fingers at each other.

The recent gruesome killing of Comfort Ntumassang by separatists fighters violates international law, especially the 1949 Geneva Convention governing conduct of belligerents during war.

After the August 12 incident, Muyuka town is timidly regaining steam at the time of this report, although many houses in the town are still overwhelmed by grass.
By Tata Mbunwe in Bu
Mimi Mefo Info
You can help support our work through the link below