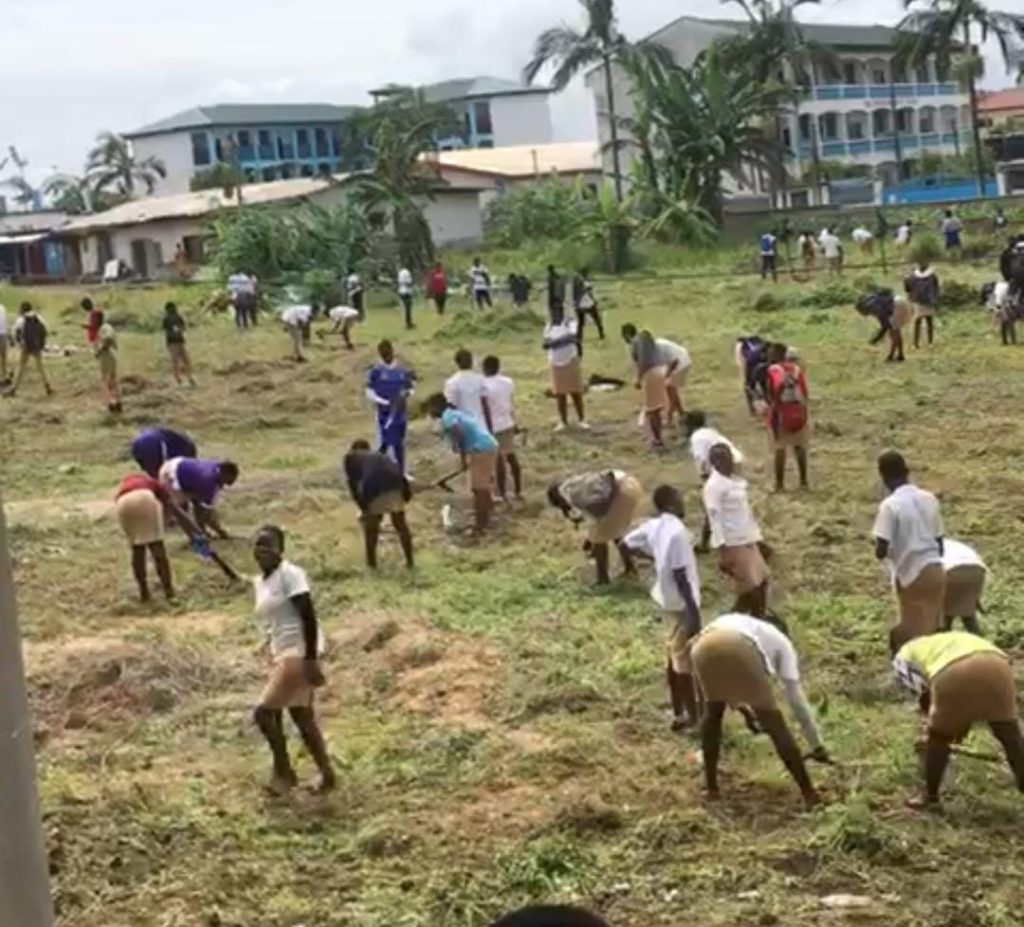 By Amina Hilda
Some students of the Government Technical High School, GTHS, Molyko-Buea in Fako division of the South West region have been subjected to severe punishment for boycotting this year's May 20 march past.
The
decision was arrived at by the school administration May 24 after activities to mark 50 years of Cameroon's Unitary State were evaluated.
In a video which MMI has seen, the punished students could be spotted working in a bushy area with machetes on campus.
The students are said to have stayed away from the exercise owing to a separatist imposed ghost town.
Some said the did so for their own safety.
"Amba declared May 20th, a ghost town day, we are now being punished by school authorities because we stayed at home for our safety, we do not know what to do anymore," a student told MMI.
Amba fighters had released videos prior to the day, imposing lockdowns across the North West and South West regions.
Most families, especially those in Buea, resorted to keeping their children home in the face of the threats for fear of the unknown.
Mimi Mefo Info
You can help support our work through the link below