The official (verified) Facebook page of Elections Cameroon (ELECAM) at about 10:22 PM local time on Wednesday has an "uploaded" picture of Professor Maurice Kamto. The time on the post indicates that it has been on the page for over 11 hours as it was uploaded on Tuesday, June 23rd at 23.22.
The news feed shared by over 600 persons is being described by social media commentators to be the handiwork of hackers.
The message reads "the truth shall always prevail…its just a matter of time".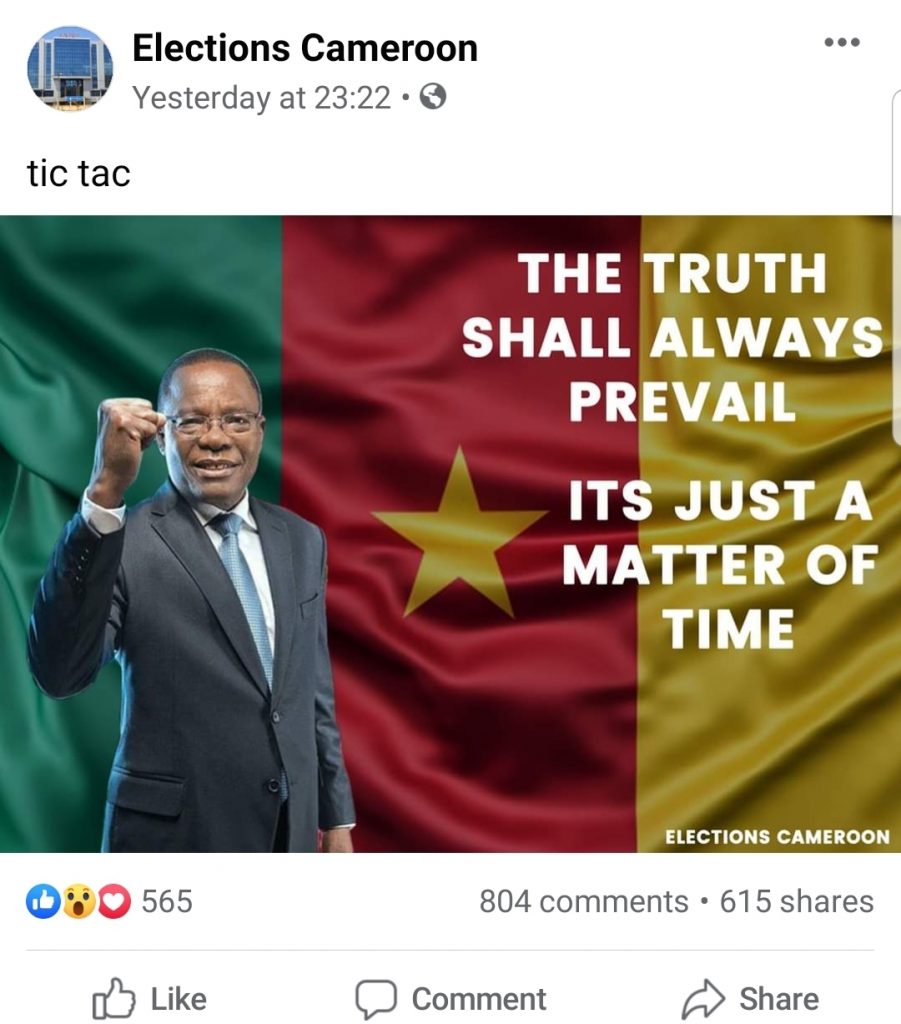 The MRC party and ELECAM have not officially commented yet but an online message says the posts are fake.
Some are questioning if this is just another government conspiracy theory or way of discrediting the opposition? Others are wondering if this could be the work of someone working at ELECAM.

This is a developing story.
Mimi Mefo Info
You can help support our work through the link below