Yesterday shops and business premises in Douala II were closed as part of measures to limit the spread of the coronavirus.
In addition to today's move, health minister Manaouda Malachie has announced more measures to enable the town combat the virus.
In a radio announcement, the minister reveals that "a vast active search operation for cases within the population" will be launched "as part of the response against the coronavirus."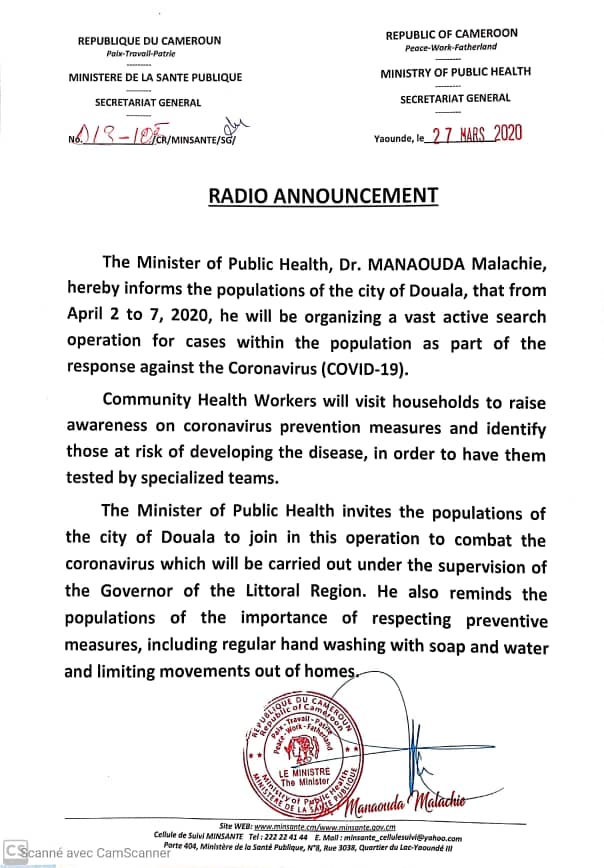 Set to run from April 2-7, 2020, minister Manaouda says "health workers will visits households to raise awareness on coronavirus prevention measures and identify those at risk of developing the disease." These persons he says will be tested by specialised teams.
Inviting the population of Douala to join the operation to combat the virus, minister Manaouda "also reminds the population of the importance of respecting preventive measures including regular hand washing with soap and water and limiting movement out of homes."
Official figures show that Cameroon has 91 cases, with 25 in Douala alone.
MMI
You can help support our work through the link below