In a video released on his social media this month, Cameroonian blogger and internet entrepreneur Arrey Bate revealed what led to AB Afrikpreneur, an annual gathering for entrepreneurs across Africa
Arrey said it was several failed attempts to meet Cameroonian Billionaire Bony Dashaco for three years that led to the idea of the gathering
Bony Dashaco is a Cameroonian business mogul estimated to be worth billions and has been repeatedly been listed on Forbes for several years in a roll and among Africa's top 10 most influential young leaders.
"So I thought connecting and learning from him will be the right thing to do." Arrey said
"Within two years I dropped 8 appointment letters at his office and sent 6 random emails but no response"
He later explained that after all his attempts failed, he finally got an opportunity to have Dashaco's private email form a senior friend and spent two more days researching and coining an email which miraculously got a response from Dashaco 4 hours later
"That day I almost went crazy with his response…
So when I responded again, his next email came with his private contact details.
That was how I got the opportunity to talk to him
On the day of our first meeting, I walked to the secretary and told her I had an appointment with her boss, this time with so much confidence I was ushered in within few minutes.
That day we had an exclusive conversation for over an hour in his office and he shared some of his stories and values with me.
So I started thinking to myself, did I just get lucky? The answer is NO!
I couldn't afford to pay for his attention, I was one click away from talking to him but I lacked the right network!
So I thought to myself, what if we build a community like this where you can fish out these gurus and make them available to everyone? That's how we founded The AB Afrikpreneur Event" he stated in the video.
While for some the annual AB Afrikpreneur is a moment to hang out and connect with vibrant and energetic young people who speak the same language – SUCCESS, to others it's a bundle of joy the fulfillment to own their first (or next) trophy, making them the hero of ther own story for all the hard work put in for years behind closed doors.
"And for some of you, you are just looking for that one moment that will burst your bubble and inspire you to put more energy in your thing and create more impact to the world!" He remarked.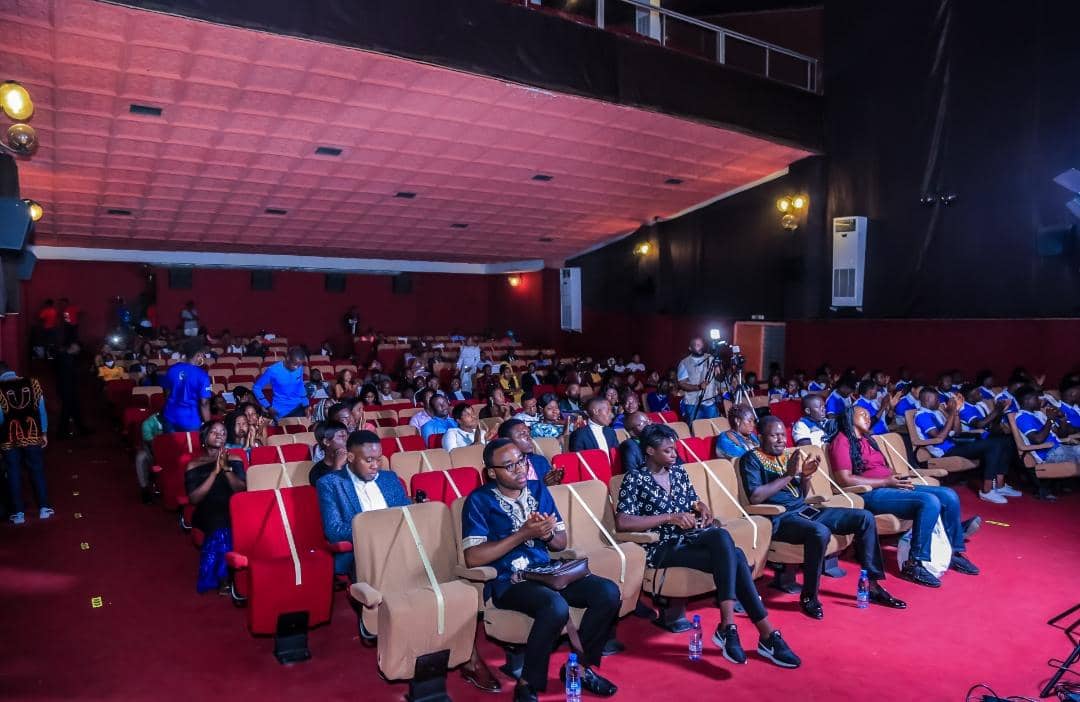 It was the desire to create a "community where you can be able to run a project using the right networks without having to lift a finger or spending two years for a single contact like I did" he added, further explaining why" it's not just about the awards but AB Afrikpreneur is a COMMUNITY."
The Cameroon entrepreneurial landscape is still basking in the warmth of the 2020 edition of the AB Afripreneur Awards (abafrikpreneur.com) which came to pass a week ago.
The biggest and most prestigious of its kind, the award pulled together hundreds from across the continent
You can help support our work through the link below