Dockers of the Douala Sea Port in Cameroon on Thursday came out in hundreds against poor working conditions, unpaid wages and failure to respect terms of contract by the seaport authorities.
The dockers argue, a deal with officials to dissolve their trade union and form an association has not borne the expected results. "Several months have gone by and the dockers are yet to perceive a change in their status or have their wages increased," said one of them.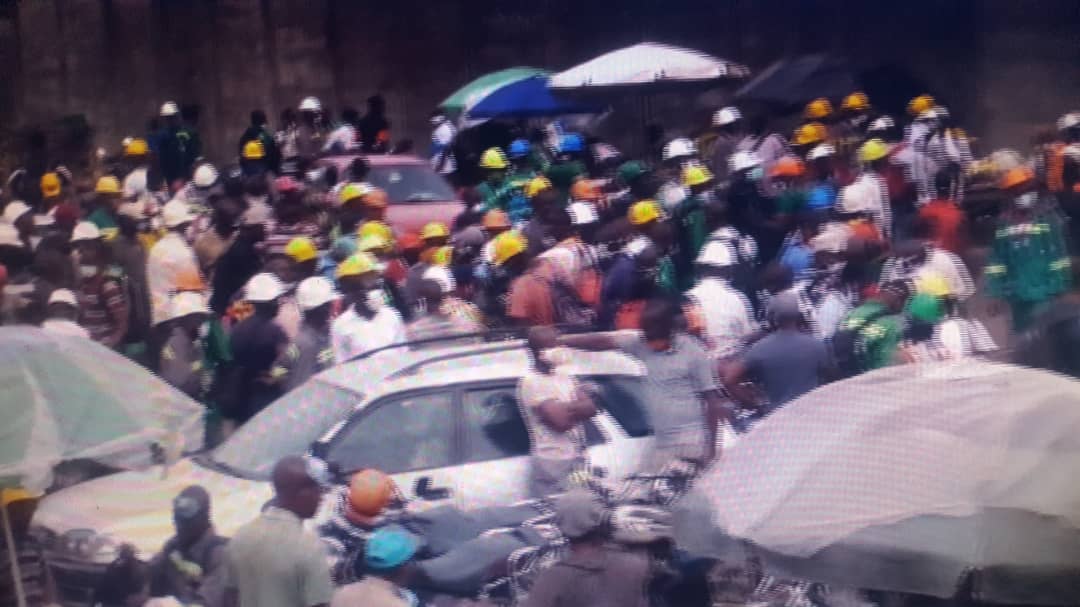 The aggrieved dockers are not also happy with their working conditions which they say has prevailed for years. One of them whose name we got as Arnold says they have been working for over 15 years without a work contract, and each time their concern is raised, management was repressive in its response.
Arnold adds that dockers at the Douala seaport work without social, health insurances nor risk allowances. "The few privileges we enjoyed, were stripped off during the last payment," Mimi Mefo Info is told.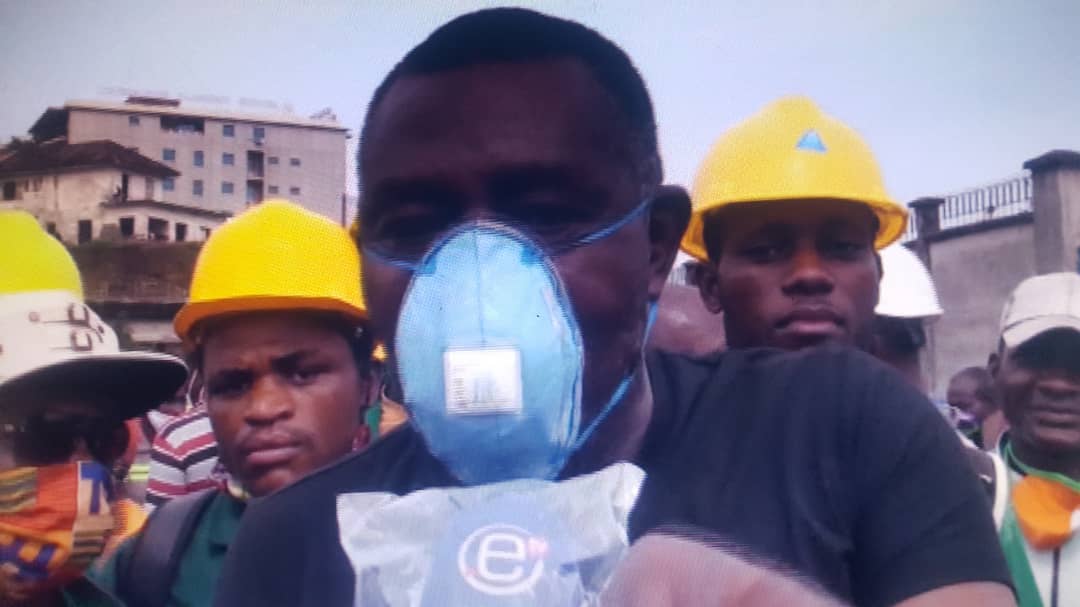 The reputation of the President of the Cameroon Dockers Services is being put to question and workers are now calling for his resignation. He has been accused of embezzling funds allocated for the social benefit of employees at the seaport.
It is the umpteenth protest demonstration staged by dockers of the Douala Sea Port against, yet their grievances are yet to be addressed.
A similar protest in 2018 ended with a fierce confrontation between the dockers and security forces who used rubber bullets and tear gas to disperse them.
It landed several injured dockers in hospital, while others were arrested and detained at the Douala Police Station.
Mimi Mefo Info
You can help support our work through the link below