By Amina Hilda
A group of separatist fighters Sunday May 29 set ablaze a truck transporting electricity transformers in Ikiliwindi, Konye subdivision, Meme division of the South West region.

The truck was said to be transporting transformer along the Kumba-Mamfe stretch.
According to sources the semi-trailer belonged to the Mayor of Mamfe.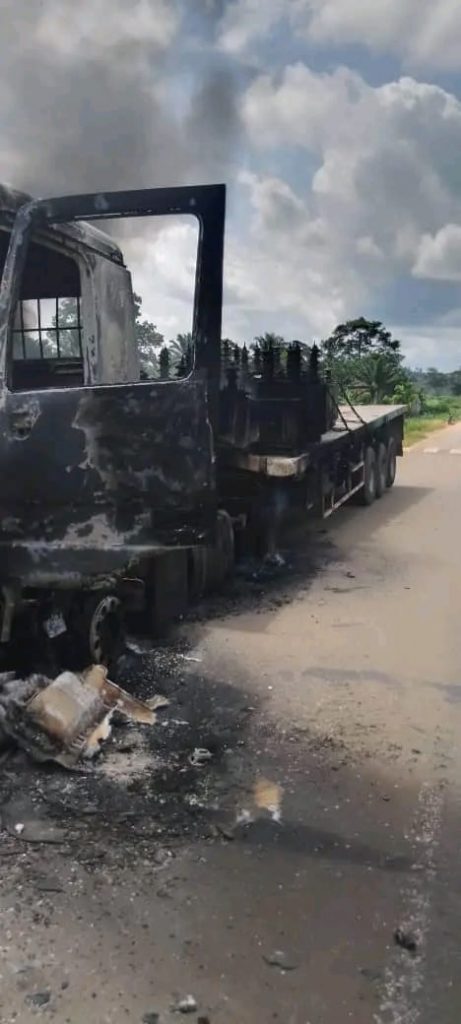 The driver is said to have escaped after spotting the separatist fighters from a distance.
No separatist group has, however, claimed responsibility for the attack yet.
You can help support our work through the link below