By David Atangana
Villagers are reportedly vacating Kuk village following an abnormality witnessed in a lake found there.
Kuk is a village in Fungom subdivision of Menchum Division in the North West region.
Lake Kuk reported witnessed a strange colour sending panic down the spines of the local population.
Locals say it is something that has never happened before
The strange occurrence was noticed Monday August 29, 2022.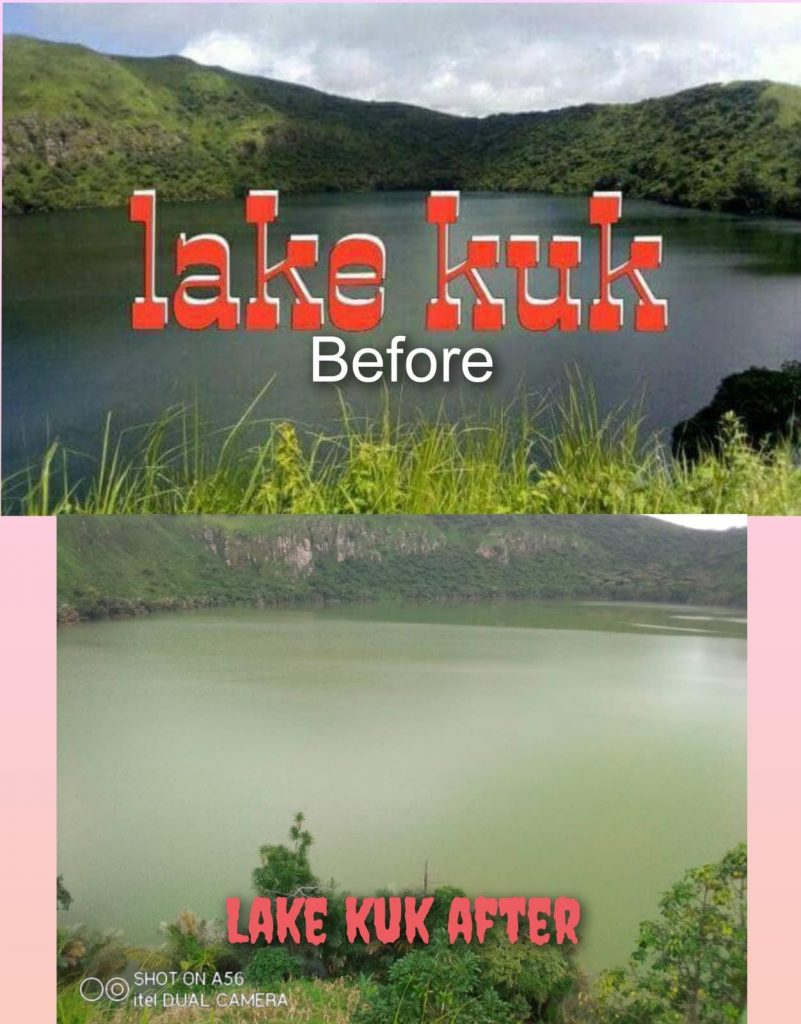 "Lake KuK changed colour this morning," a local told MMI saying that: "nobody knows what is happening to our lake."
"There is an odor coming out of the lake," the source added.
MMI gathered on good authority that villagers around the lake have reported vacated for fear of of the unknown.
Meanwhile nothing has been communicated as to what is happening, the administration has reportedly been notified by Village authorities.
Mimi Mefo Info
You can help support our work through the link below