Three inmates that sustained injuries at New Bell Central prison in Douala Thursday May 28th 2020 are receiving medical attention in hospitals.
According to a source in the prison speaking to Mimi Mefo Info on phone, "the flames broke out at about 3:30 PM at Quatier Texas burning many belongings. Three inmates have sustained severe wounds from the flames and have been taken to the hospital "
Elements of the fire fighting unit from Ngodi Brigade, gendarmes and policemen mobilised to put out the flames.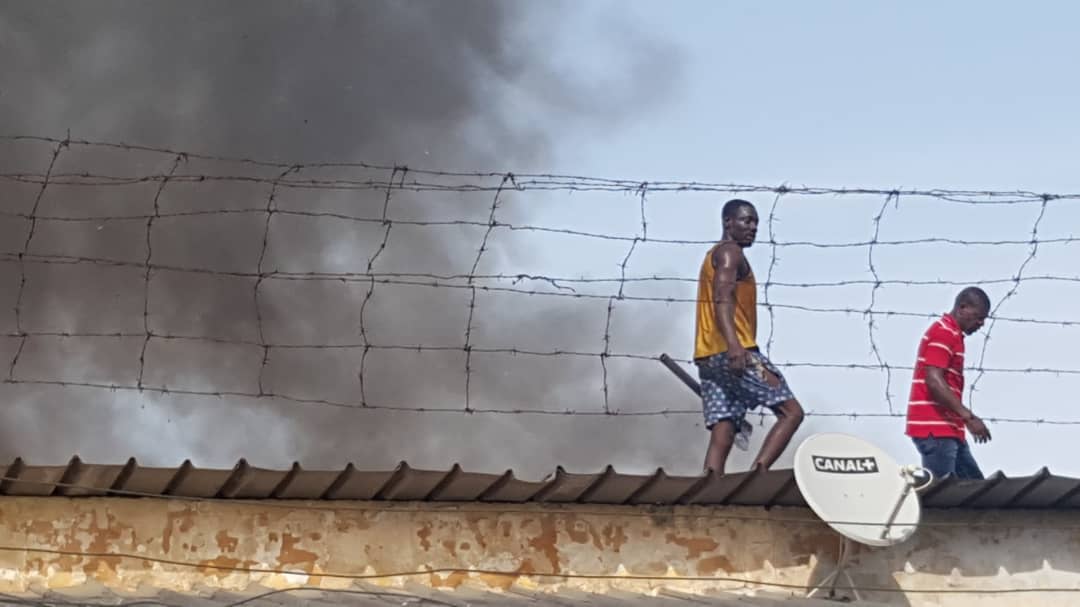 The Governor of the Littoral Region visiting the prison has denied allegations that some inmates took advantage of the unfortunate incident to escape detention. According to Samuel Dieudonne Ivaha Diboa, "few prisoners wanted to escape but that was not permitted." He however accepts that some inmates have sustained injuries.
Though the Governor says the cause of the fire incident has not been established, our informant has stated that poor electricity connection is the origin of the inferno.
This is the second time New Bell Prison has been partly burnt. In 2015, a similar incident happened. The prison though initially constructed to host 800 inmates today is a home to close to three thousand people with many of them awaiting trial.
Prolonged periods of detention in Cameroon before judgement has been pointed as the major cause of over population in detention centers.
Health officials say the number in the prison does not permit the practice of physical distancing to curb COVID-19.
Mimi Mefo Info.
You can help support our work through the link below