Scores of angry youth Monday staged a protest in front of the Ministry of Agriculture over the alleged misuse of funds.
The forces of law and order were immediately deployed to the scene to the quell the protest.
The protesting youth said finances destined for ' the Enable Youth Cameroon program' have allegedly been syphoned.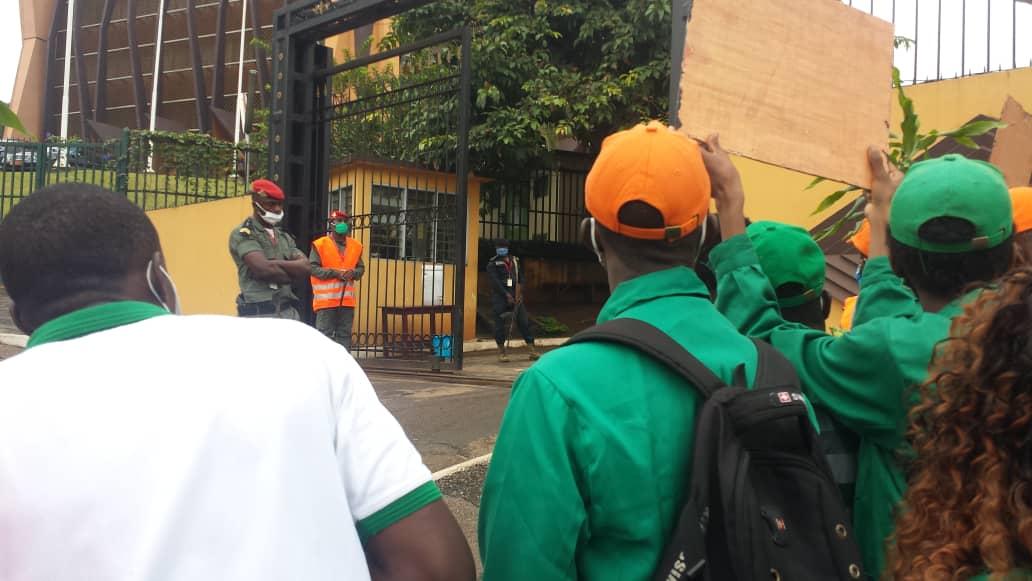 But the government has used the Anglophone crisis to justify their spendings, and why the project was taking more time to kick off than expected.
Funded by the African Development Bank, the Enable Youth Cameroon program has the ministry of agriculture and IITA, a Yaounde-based NGO as facilitators.
Both institutions have a mission, to train 512 youths every year within the period of 3 years.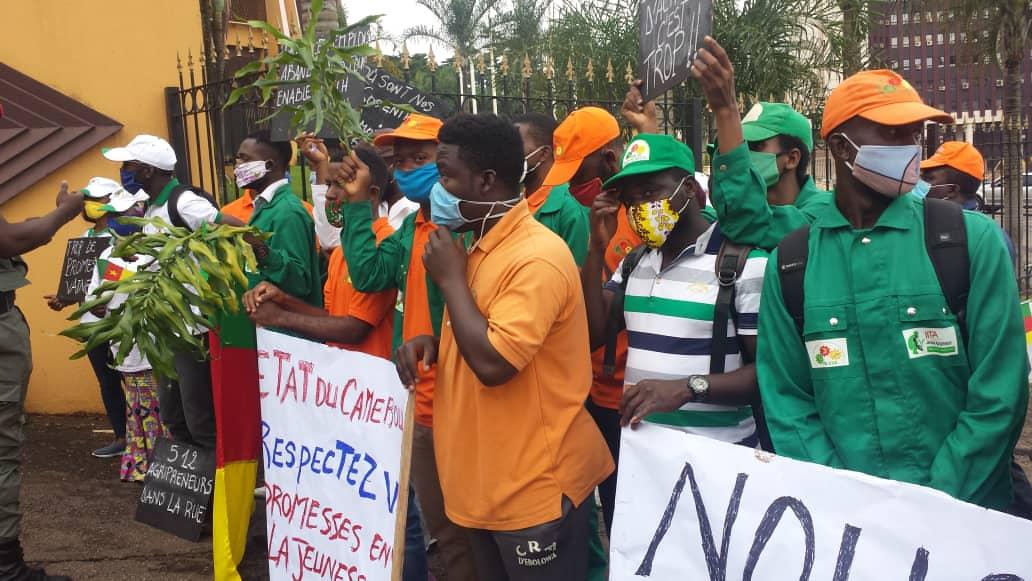 "Rumours have it that the funds paid in for by the African Development Bank have been used up in the fighting of the ongoing crisis," one of the shortlisted beneficiaries who opted to keep his identity a secret, hinted MMI.
"It is a project worth 75 billion XAF … and we have to be paid per month but for the past 10 months," he adds.
Feeding too, he says, has been difficult.
Apart from deploying security agents to keep the protesters in check, officials at the Ministry of Agriculture have not reacted to the issues raised by the protesters.
He questions: "how do we explain this? All our projects have been written and there is no one to correct. Our monthly allowance can't get to us, is it the 23 million worth projects that we have written that would be financed?"
There are fears the government may use its heavy hand as has often been the case to disperse the peaceful protesters.
(C) Mimi Mefo Info
You can help support our work through the link below