The Anglophone Community at the Kondengui Central Prison say there are worried over the disappearance of one of theirs since June 18, 2020.

In a memo addressed to the Minister of Justice, the detainees say Itoe Henry has not been seen since he was taken out of the prison on June 18 to undergo an appendix surgery.
They fear Itoe might have died at the Yaoundé Central Hospital.
"Permit me to come up to your high personality to demand the release of our lifeless brother Itoe Henry who was pending an appendix operation which was carried out at the Yaounde Central Hospital," read the document signed by Thomas Awah Jr. Dzenyagha this Monday.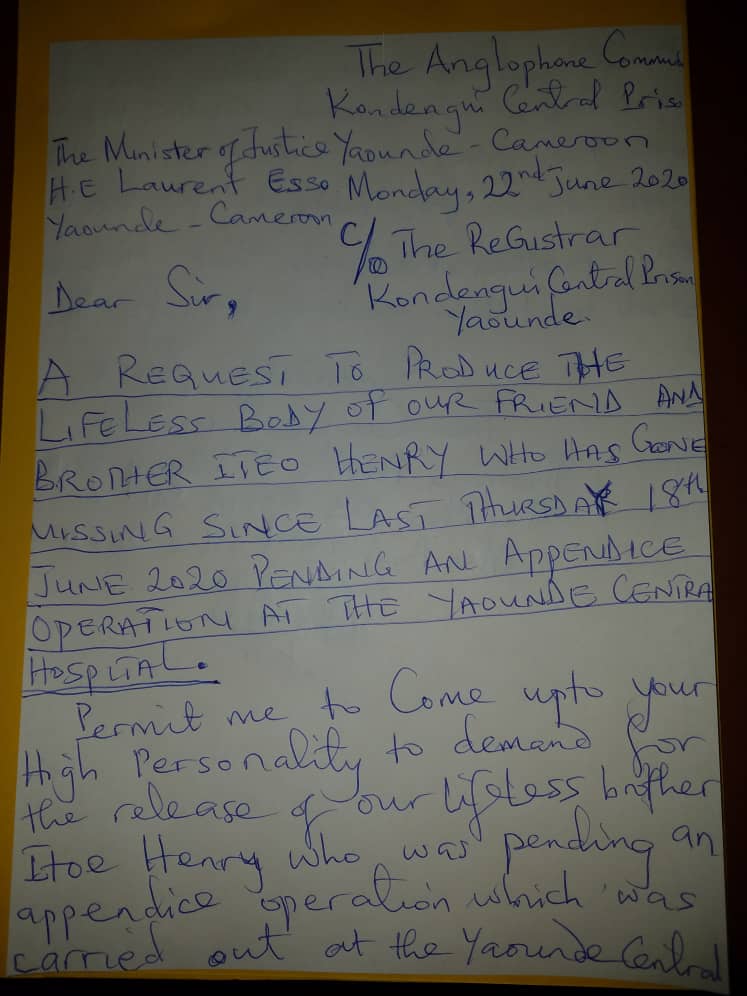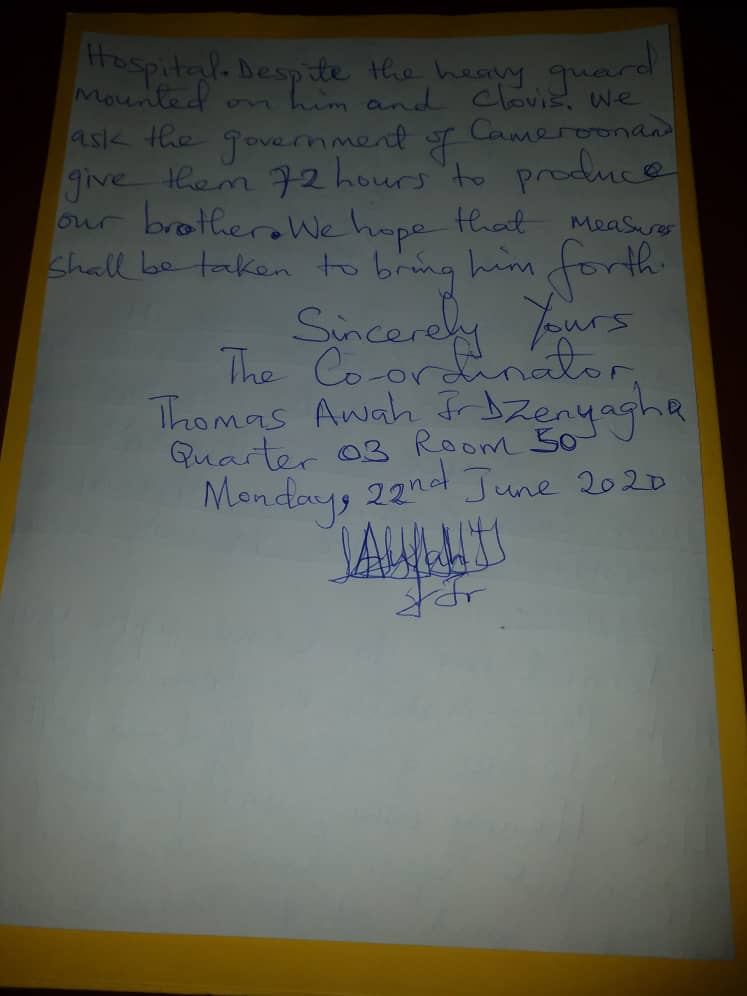 They go on to give the government a 72-hour ultimatum to react.
"Despite the heavy guard mounted on him and Clovis, we ask the government of Cameroon and given them 72 hours to produce our brother. We hope that measures shall be taken to bring him forth."
Mimi Mefo Info
You can help support our work through the link below