As at 11: 00 am Saturday, September 19, 2020, lawyers of the group "Stand up For Cameroon" have seen and talked to four out of five members of the group arbitrary arrested and detained at the Gendarmerie Legion in Bonanjo, Douala on Friday, September 18.
The whereabouts of a member of "Stand up for Cameroon" called Sally Zinguena Fils is not known . Those in detention include Moussa Bello,Ntsama Etienne, Mira Angoung and Tehle Membou.
According to Bar. Tamfu Richard who visited those detained "the military forced and took their statements even without the presence of their lawyers. Law is not respected in Cameroon at all levels. It was not easy to permit me see these people".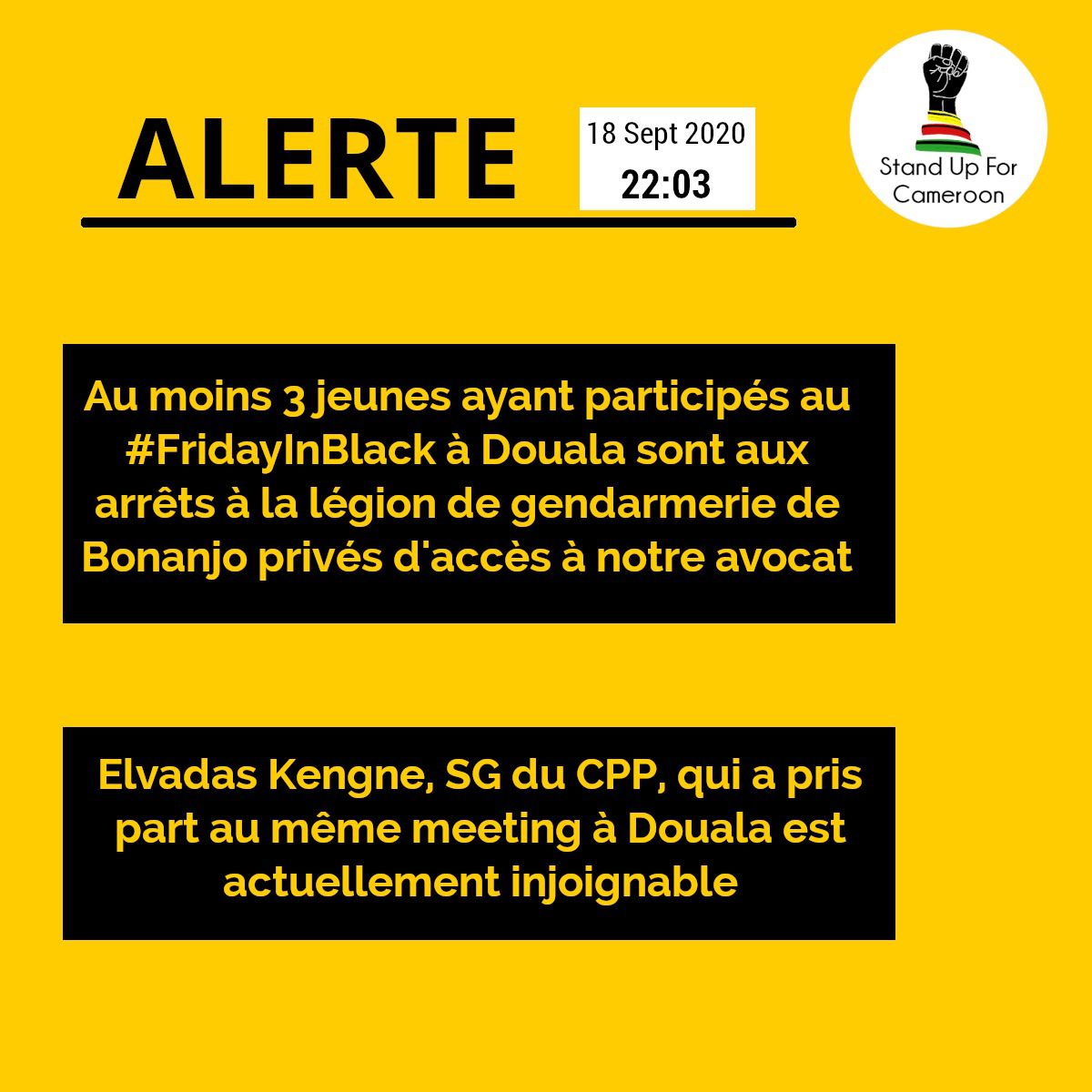 The members are said to have been arrested Friday as they left the headquarters of Cameroon People's Party(CPP) in Bali, Douala after attending a meeting. Members of the group are said to have been targeted by the regime since it endorsed a nationwide manifestation organised by the Cameroon Renaissance Movement, CRM.
The group "Stand Up for Cameroon" has condemned what they call total intimidation to scare people from protesting on September 22nd against the regime of president Paul Biya.
Several other human rights groups and opposition political parties in Cameroon have condemned the move by the military.
MBATHO NTAN.
You can help support our work through the link below