Inhabitants of Essoh Attah, a village in Lebialem, Southwest, are bearing the brunt of the Anglophone Crisis, the most irking problem being the virtual collapse of the community's healthcare system.
Quality healthcare has become a luxury to them since the conflict in Cameroon's Northwest and Southwest regions broke out in 2017.
Although the community had many health facilities prior to the crisis, lack of funding for the government-owned community health centres caused them to shutdown a long time ago, said Ngeanya Martin, a native of Essoh Attah.
"So many people people have died at home because of lack of medical care, a lot of people have died without being attended to," Martin told MMI.
"We are going through hell in this locality due to lack of healthcare facilities."
The Anglophone Crisis has been harsh to not just Essoh Attah, but to all other rural communities across the English-speaking regions.
Several medical facilities have been destroyed in the course of fighting between separatists and government soldiers, leaving the population in a perpetual humanitarian crisis, Doctors Without Borders said in one of its reports last year.
The case of Essoh Attah is even worse because both education and health facilities are down.
"This particular area has suffered a lot most especially when it comes to the domain of health and even education. Before the advent of the crisis, we had health centers. We had about three secondary schools and nine primary schools and even nursery schools. All these schools and all these institutions were working properly. But after 2017, when the crisis actually started, all these institutions actually died down because people were being killed…," Ngeanya Martin said.
No supplies for community clinic
Amid the healthcare woes, Essoh Attah was recently aided by a humanitarian priest of the Roman Catholic Church, who set up a clinic in the community.
With just 200,000 francs CFA from his personal savings, Rev Fr Gabriel, parish priest of Nzachen, Essoh Attah, set up a private clinic to help the community.
Ngeanya Martin says the clinic has been of "great impact" to them, despite its limited capacity and complete lack of basic medical supplies and equipment.
It has just one local nurse who attends to all medical cases, including performing deliveries for pregnant women.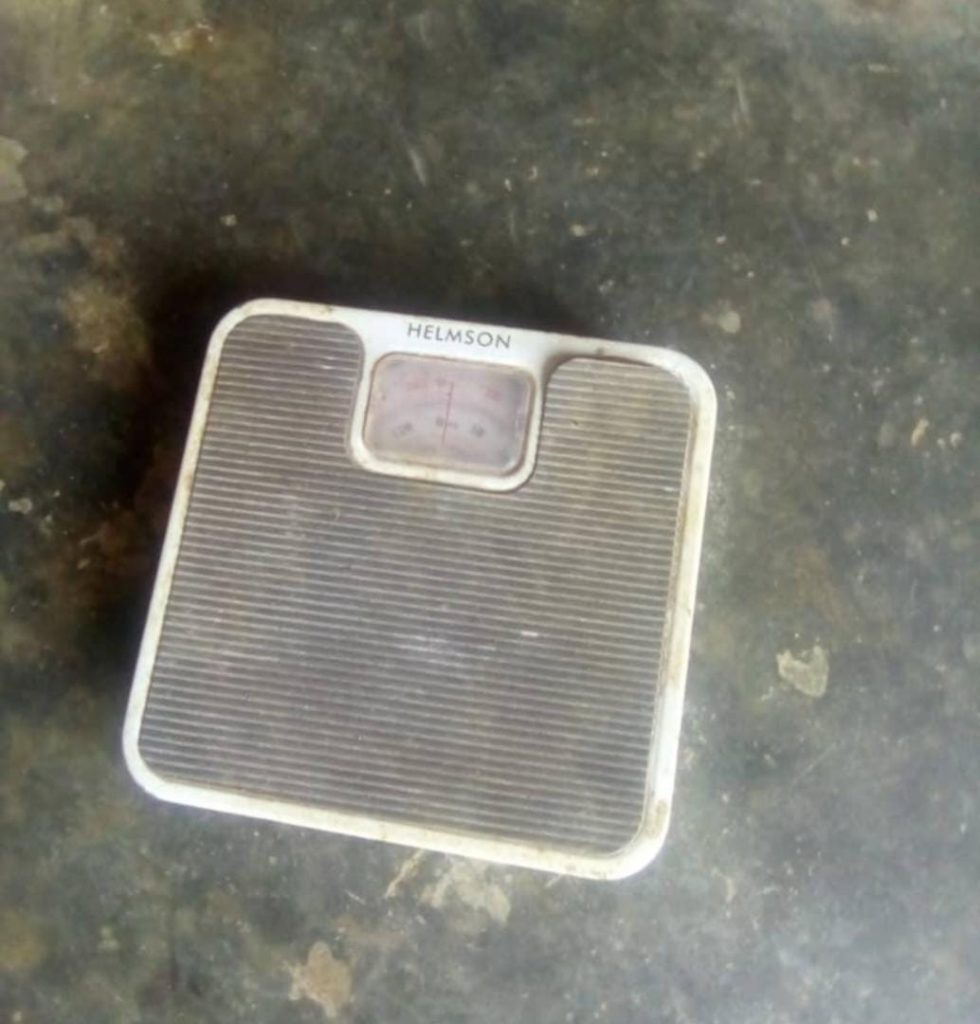 This nurse told MMI they are in a tight situation that needs urgent help. They lack drugs and equipment to handle even the most common illnesses in the area – malaria and typhoid.
"We need antibiotics, we need malaria treatment, we need drips," the nurse said.
"We need a generator to have electricity here. We also need things like microscope and many other instruments. Our lab is empty. For now we can only do simple tests for malaria, typhoid and others. We need help," he added.
The situation has been further compounded by the enclaved nature of Essoh Attah village.
Located in Fontem Subdivision, their closest town is Menji, the Divisional headquarters, which has long been deserted due to conflict.
When people fall critically sick and the small, unsupplied health centre is unable to handle them, Ngeanyi Martin says the only option left is for them to trek several kilometres through the forest to the West Region, where there is hope of seeing a medical facility.
But most at times, the critically sick will die in the course of this journey.
"This has has really gone a long way to increase the death toll of the people of this locality," he said.
"Pregnant women come here for delivery and, if the medical facility cannot handle their cases, some of them die in the process. In a situation where it is very dangerous they will have to carry the patient on a stretcher to reach the border between Lebialem and the West Region where they can have access to a bike that will take the person to the nearest hospital in the West Region. In most cases the patient will even die before getting to the hospital because of bad roads…," Martin said.
Abandoned to God only
Essoh Attah is one of the three Fondoms in Fontem Subdivision of Lebialem. The area is rich with many intellectuals and wealthy people who are living in other parts of Cameroon and abroad, due to the Anglophone conflict.
They have seemingly forgotten about their people back home.
The traditional ruler, Fon Asongtia Valentine II, long abandoned the village due to increasing insecurity and separatist attacks on local chiefs.
Ngeanya Martin says they have neither recieved any humanitarian aid from the government nor from their elite and Chief who are out of the village.
"It's just as if there are no elite from this particular area to help. The government has actually abandoned the people to the mercy of God alone. People have been suffering," he said.
"And the government has actually forgotten about the people, the elite have forgotten about the people, the traditional ruler His Royal Highness the Fon of Essoh Attah himself Asongtia Valentine II, he has forgotten about his people," Ngeanya Martin said.
As Cameroon seeks ways to resolve the six-year conflict in the English-speaking regions, what communities like Essoh Attah urgently need is very basic, healthcare and education.
"We are just appealing that people of good will, especially the people, the elite, people who actually come from this area, they should see the need to help the people back at home. People are dying on daily basis because of lack of medical care… That is what we are crying for," said Martin Ngeanya.
By Tata Mbunwe
You can help support our work through the link below