Youths of Mevio village in Limbe in the Fako Division, South West region of Cameroon say they were paid and used to stage a public protest demonstration against their traditional ruler, chief Henry Fonderson.
In a reconciliatory meeting in Limbe, the Youth said they were manipulated through a certain Ekema Roland Ngale who offered 5000frs each, for a protest against chief Fondersons' plan to set up a private media organ in a public structure.
"We did not really understand what the protest was about, we were told that it was a YCPDM rally…now that we understand the manipulation, we plead on the chief to forgive us" one of the youth said.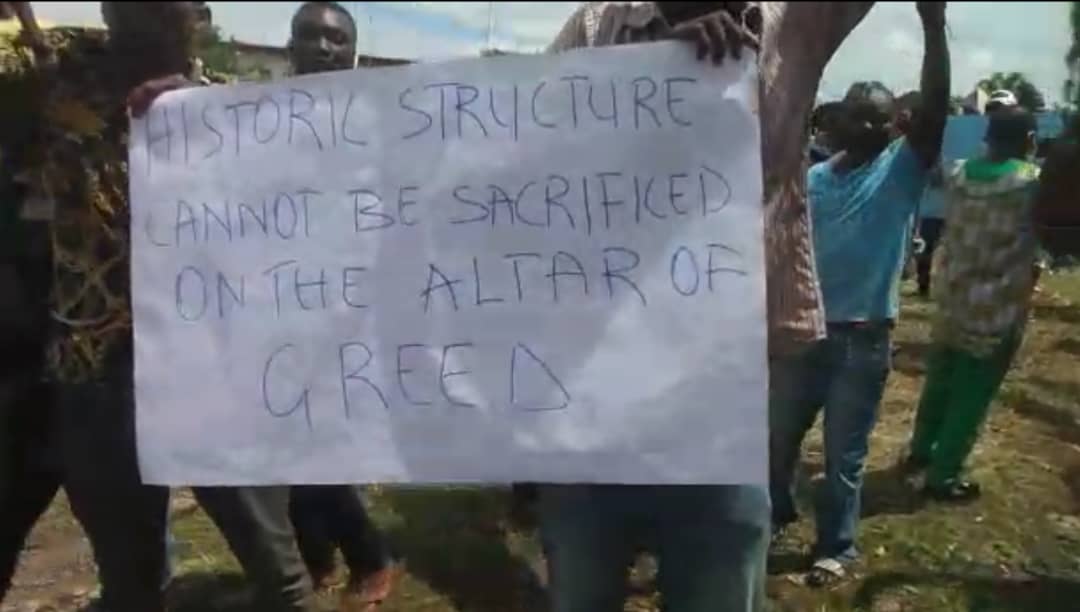 On July 17th 2020, the youth took to the streets of Limbe against what they qualified as a "top mafia" in the sale of a public structure.
Protesting for over an hour in front of the building which served as the Limbe preventive centre between 1960 to 1990 before being transformed into the office of the Limbe district medical officer, they chanted songs like "we don't want private a business here".
They will later move to the office of the SDO for Fako, where they tabled a memorandum to his 1st assistant.
Reacting after their backslash, Chief Fonderson Henry said he no longer had grudges against them but promised to expose the person he called "a top politicians" behind them.
However, a well-placed source in Limbe talking on condition of anonymity revealed to Mimi Mefo Info that the man behind the youth is the number one man of the city of Limbe
MMI
You can help support our work through the link below