Some 50 widows and internally displaced women of Buea, South West Region have received foodstuff and sanitation kits from the Community Development Association (LCDA).
Handed in partnership with Corona True Tori, the humanitarian assistance consisted of a bag of rice for each woman, vegetable oil, laundry soaps and face masks.
The gesture seeks to counter the fact that the population especially widows and IDPs are not willing to apply the prescribed preventive measures especially the call to stay at home as they have to fend for their families.
"It was thus necessary to assist these women with some basic necessities so that they can, in the best possible way, be safe during this trying times," LCDA President and Founder, Njoka Walter Laye said.
At the end of the event, one of the beneficiaries, Njowe Judith- a widow residing at Great Soppo, thanked LCDA and Corona True Tori for coming to their needs at a time when they have been abandoned at the mercy of well –wishers.
"With the increase in prices of most goods in our markets, it was difficult to provide for my family. This benign support will thus sustain my family for a good period of time in the midst of this uncertain time" another beneficiary, Ule Regina said.
Some designated beneficiaries could not make it to the event ground. Understanding the plight of these women, LCDA and Corona True Tori dispatched a team that met them at their homes.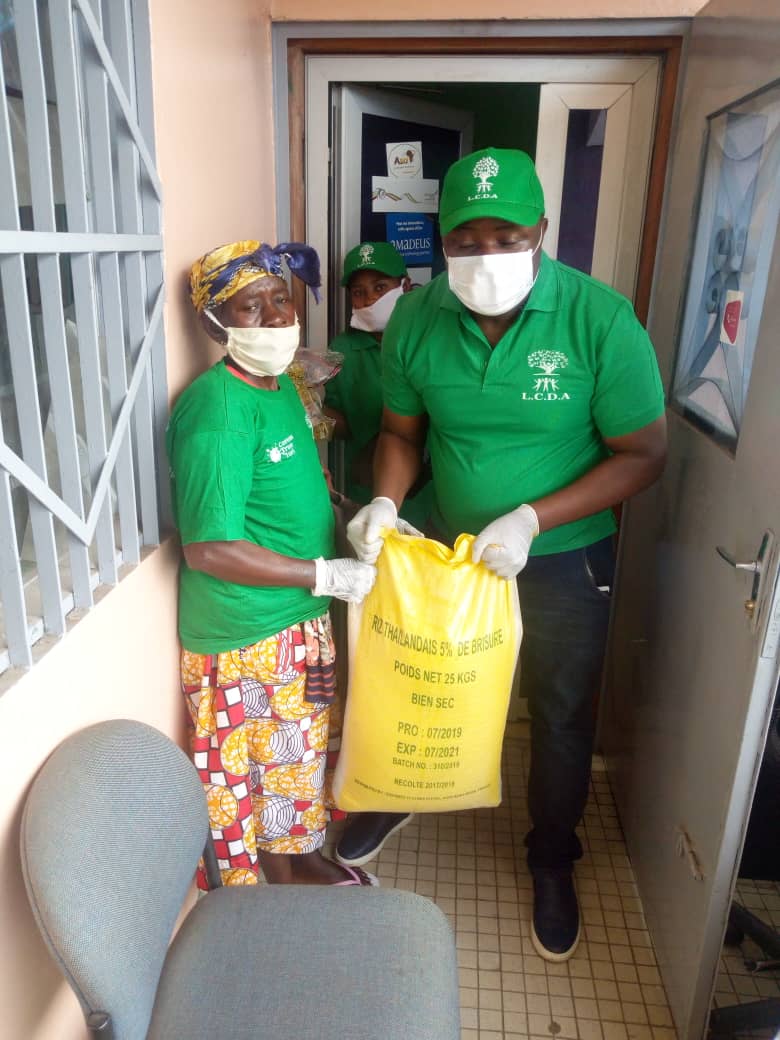 Widows and IDPs have been some of the most neglected vulnerable groups of people in Cameroon's Anglophone regions since the ongoing war that started in 2016.
Mimi Mefo Info
You can help support our work through the link below