A man has reportedly been shot dead at the premises of a privately owned health facility in Bamenda.
A witness said the man was shot by security forces.
He is said to have drove in with a guy who had been shot and was walking with the aid of cruches.
Immidiately they entered the hospital the car belonging to the military drove in and shot him on his chest 4 times before leaving, another source at the hospital says. "They suspected him to be an Ambazonian fighter," the source added.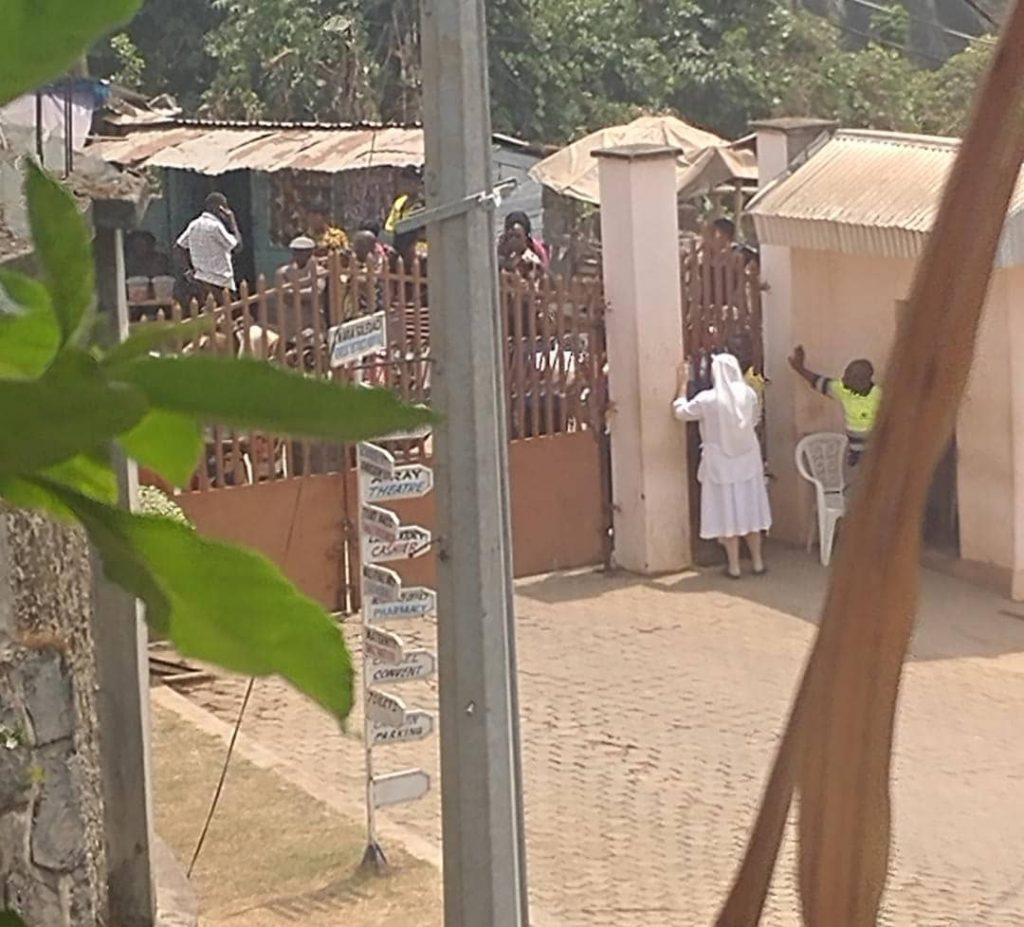 As at now curious unlookers have been stopped at the gate and his remains still laying in front of the hospital.
Family members are yet to have access as the gate is still closed.
Onlookers have been trying to explain what may have transpired before a man they call 'tanyi' meaning father of twin was shot at.
Government troops accused of extrajudicial killings in Anglophone Cameroon have been defended by the state.
The Communication and Defence Ministers say they have remained professional in the restive English Speaking regions, where separatists declared an independent state in 2017 and have been fighting for autonomy.
Mimi Mefo Info
You can help support our work through the link below