Editor's note: After further investigations, some aspects of this article have been edited to reflect the reality of what happened.
Shock and consternation gripped inhabitants of the Ngousso neighborhood in Yaounde today after a man reportedly transformed into a snake and attempted to swallow a young girl.
According to a motorcycle driver who claims to have witnessed what happened, "very early this morning of Wednesday, May 10, 2023, in the dark corridor in front of EIFORCES not far from CHRACERH at the Yaoundé General Hospital, the owner of this Land cruiser vehicle gray Prado brand, about 50 years old transformed into a snake and attempted swallowing a 16-year-old girl."
The same witness added that this man was surprised by a motorcycle taxi driver, "…who, having noticed the tremors of the said vehicle, alerted his colleagues and the police station located not far from there."
Once the police arrived at the scene, "they caught the man still in the act," he said.
The man was later apprehended by law enforcement officers for further investigation.
Was there a snake after all?
MMI later received reports from other witnesses that the story of a snake swallowing a girl in Yaounde was untrue.
According to another source, the crowd raised a false alarm.
Here is what our source said:
"The man and his partner reportedly watched Champions league match on Tuesday night and had fun until 3:00AM whem they decided to return home"
"As they approached Ngoussou neighbourhood, their vehicle had a breakdown. The couple decided to spend the rest of the morning in the car before looking for a solution at dawn."
"At dawn therefore, the man left the girl to go look for solution. At that point, she was left alone in the car (wearing this snakeskin dress) when passerbys saw her, they thought she was being swallowed up by a man who transformed into a python, and that is how the rumour started."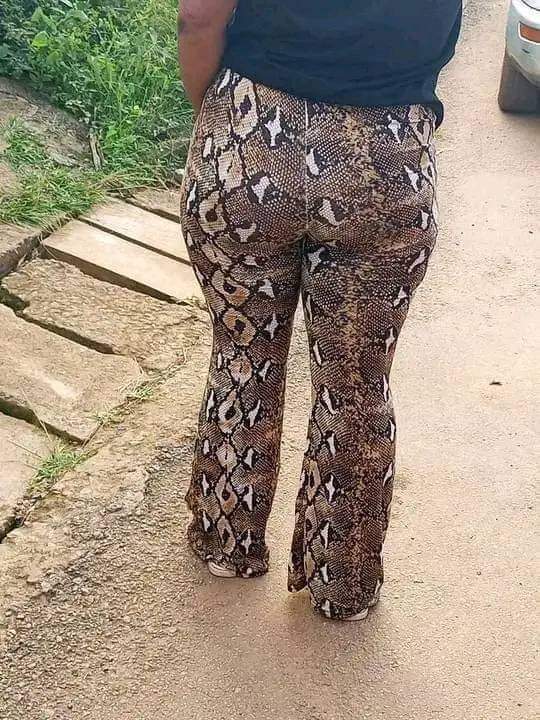 The source went on that "The crowd shattered the screens of the car, by throwing huge objects to damage it. And when the car owner returned, he found the Police were at the scene, and a huge crowd."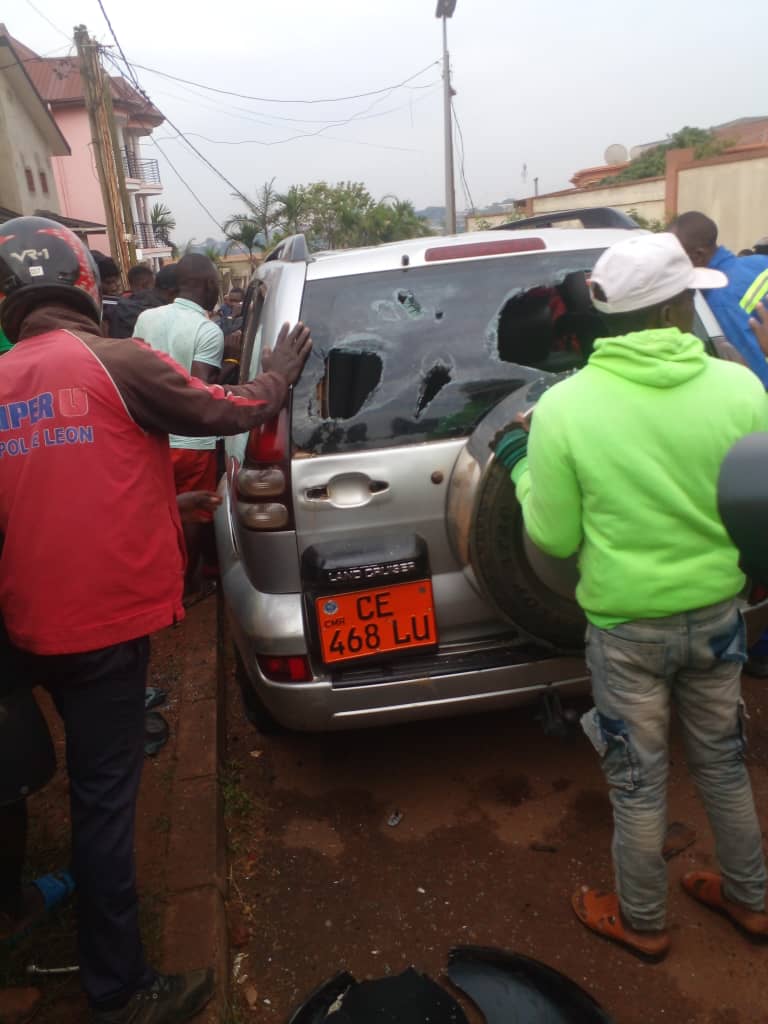 They couple was taken to the 18th Police district for questioning. They were released few hours after.
By Amina Hilda
You can help support our work through the link below