The body of late Manu Dibango will be buried today in Paris, France.
The decision was made after a rift over incineration or burial. Manu Dibango passed away at the age of 86 on March 24, 2020.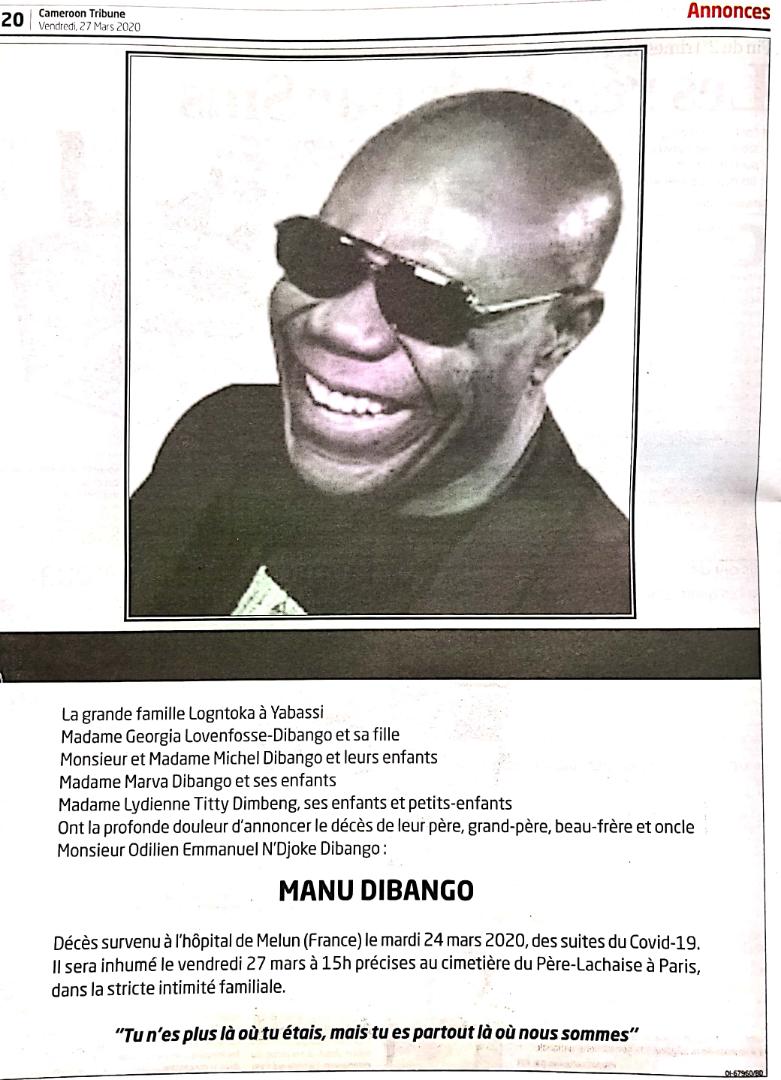 There had earlier been rumours regarding his death, but it was revealed that he had only contracted the coronavirus.
He eventually died as a result of the virus. Several artists, politicians and well wishers have sent in their eulogies in honor of the late artist.
MMI
You can help support our work through the link below