By Amina Hilda

The April 5 note of the Minister, Director of the Civil Cabinet of the Presidency of the Republic, Samuel Mvondo Ayolo , indicating that President Biya has authorised resumption of May 20 celebrations but without reception has sparked varied interpretation.

Going by some, the Head of State, President Paul Biya, is simply battling to control excessive government expenditure.
It is not a secret that billions of tax payers money is spent nationwide during such days to organise sumptuous parties that some say do not add anything to the development of Cameroon.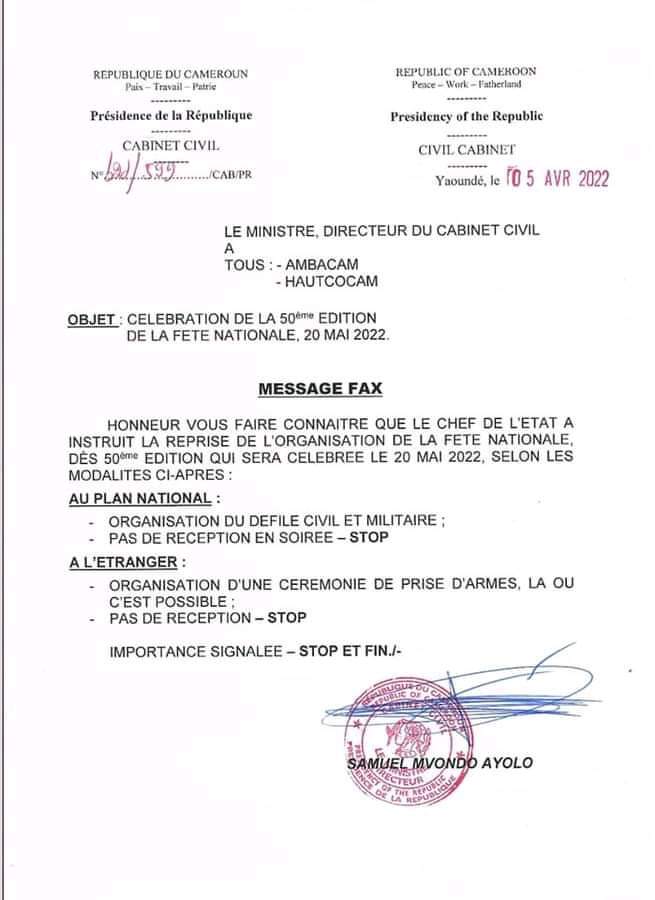 For others, President Biya wants a low-keyed celebration to reduce the long hours of protocol and standing when he presides over the event.
Many attribute this to his wage which they say means he doesn't have a enough energy to withstand long match past.
You can help support our work through the link below