GAJO LIVESTOCK APP. is a mobile application instrumental in enhancing livestock across Cameroon.
It is also gaining ground across Africa.
Created by Ngassa D. Fotso, a young Cameroonian entrepreneur, the application organizes trading in organic and quality livestock products in Cameroon.
Since creation, the innovation has broken every barrier pushing herself to the top.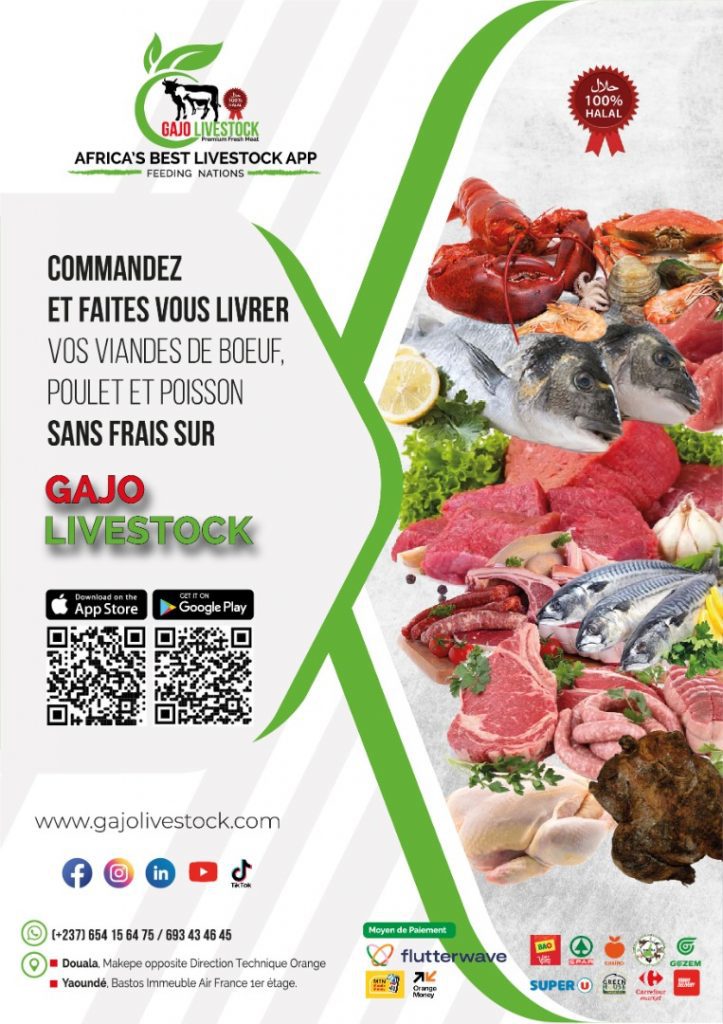 With determination, the brain behind the innovation said he, "is driven by the passion to change Africa's narratives, especially Cameroon."
GAJO LIVESTOCK APP can be downloaded from Apple Store and Play store.
Watch this space with @Gajolivestock.Download Gajo
Livestock App from: Apple Store 👉🏾 https://apps.apple.com/cn/app/gajo-livestock/id6444003520
Play Store 👉🏾 https://play.google.com/store/apps/details?id=com.gajolivestock.com
You can help support our work through the link below