Human rights lawyer, Nkongho Felix Agbor aka Agbor Balla is the newest member of the shadow cabinet of the opposition Social Democratic Front (SDF) party.

Barrister Nkongho was named president of the Judiciary Affairs unit, and Barrister Suzanne Moussio, his vice, today June 16, 2022.
Barrister Nkongho's latest move comes as a surprise to many. Though he has hardly ever been in government good books and was even jailed by the state once, he hardly ever expressed any direct


The party leadership also named former Kumbo mayor, Njong Donatus was named head of the Foreign Affairs unit, with Fadimatou epse Mohammadou Dewa, his vice.

See full list below.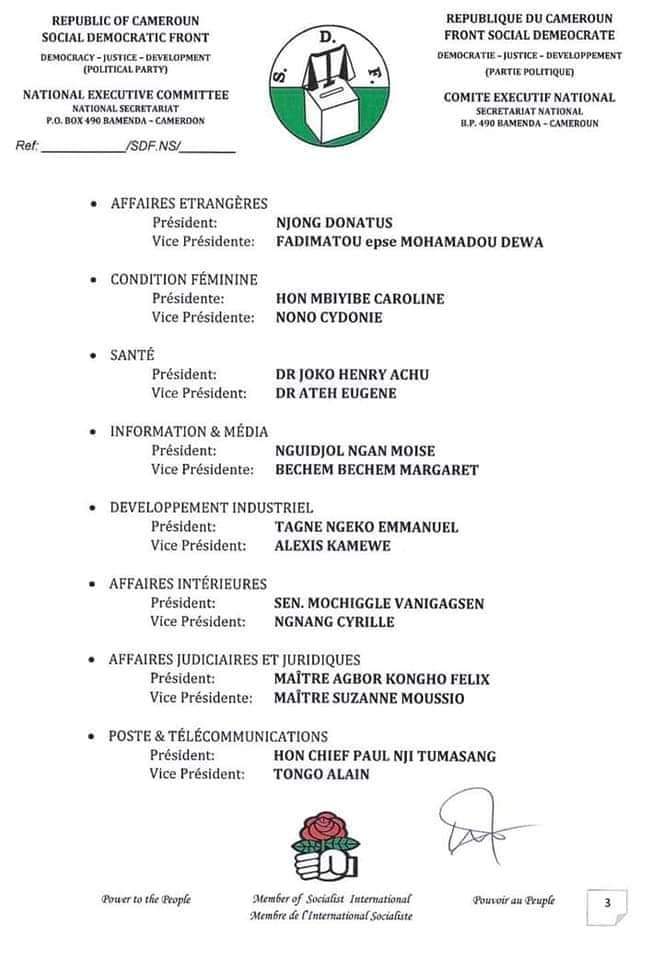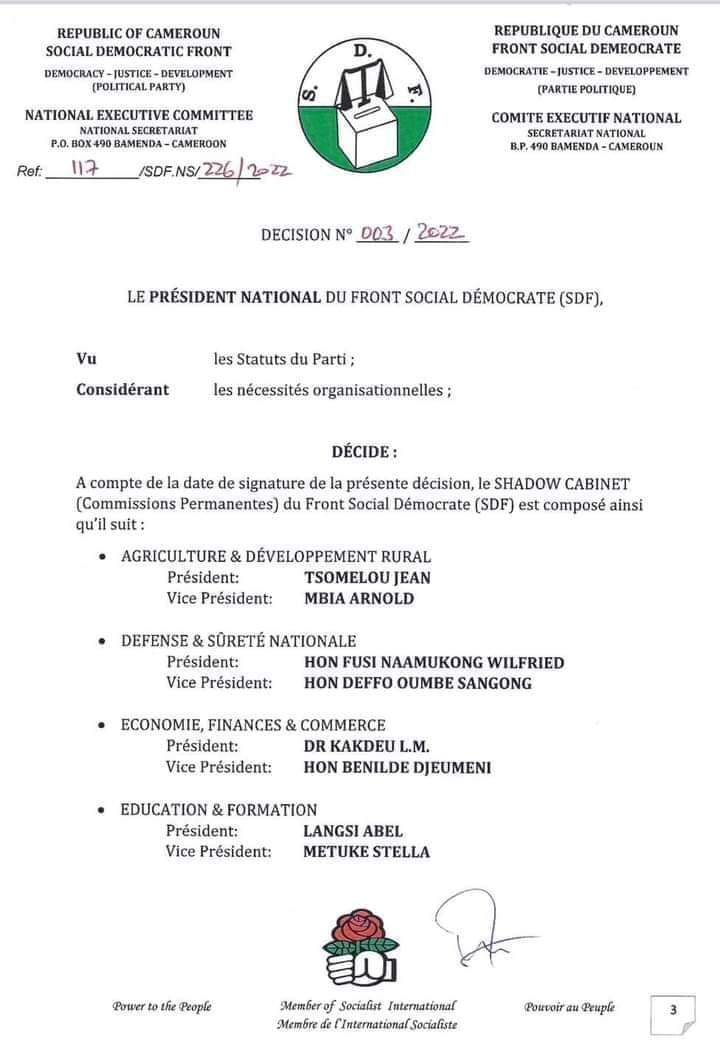 You can help support our work through the link below