Argentina and Lionel Messi have finally had their hands on the most coveted trophy in the world in an epic final against France.
Today's final, which is arguably the best final ever in a world cup was played at a palpitating tempo from start to finish.
The Argentines looked to have wrapped everything up before the 80th minute, having led by 2-0 for almost the entire game.
A penalty converted by Kylian Mbappé, and a thunderous volley 1 minute later brought the game to parity. The Argentines were able to fend off a late avalanche of attacks in the closing minutes to take the game to extra time.
Lionel Messi would restore Argentina's lead, but Mbappé will complete his hat-trick with 4 minutes to go to penalty shootouts.
Messi and Argentina would later win on penalty shoutouts by by 4-2 to record their 3 ever victory at the world cup.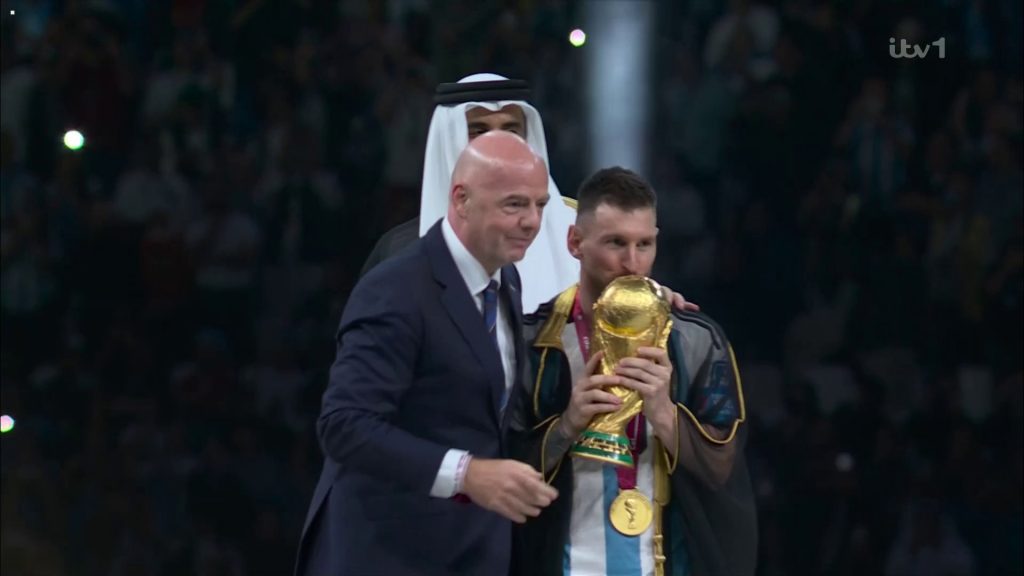 The win now means Messi has finally delivered the world cup for his nation, after having been criticised for long for not performing for his country.
Reactions
In Cameroon, one of the African countries that participated at the World Cup, reactions are diverse.
Many expected Argentina's victory and couldn't wait to congratulate Messi and his squad.
Below are some of the reactions:
The Best match of the Tournament. Messi indeed is the Greatest of All Times. Congratulations Argentina!

Pretty Chacha Anembom
Congratulations to Argentina. They played very well and deserve the winning. Congratulations to Messi and His team mates

Emmanuel Yinyu
It is the best FIFA world cup Finals
A game mixed with emotions
Vamos Argentina

Ntani Belvis
Mimi Mefo Info
You can help support our work through the link below