By soulemanu Buba
The Cameroon military has reportedly killed an Ambazonian 'commander' called one blood in Bafut, North West Region of Cameroon.
It was during a special military operation on Friday, December 23, 2022, MMI has learned.
He was buried on Saturday December 24th in Bafut.
It is not clear how the Separatist leader was captured.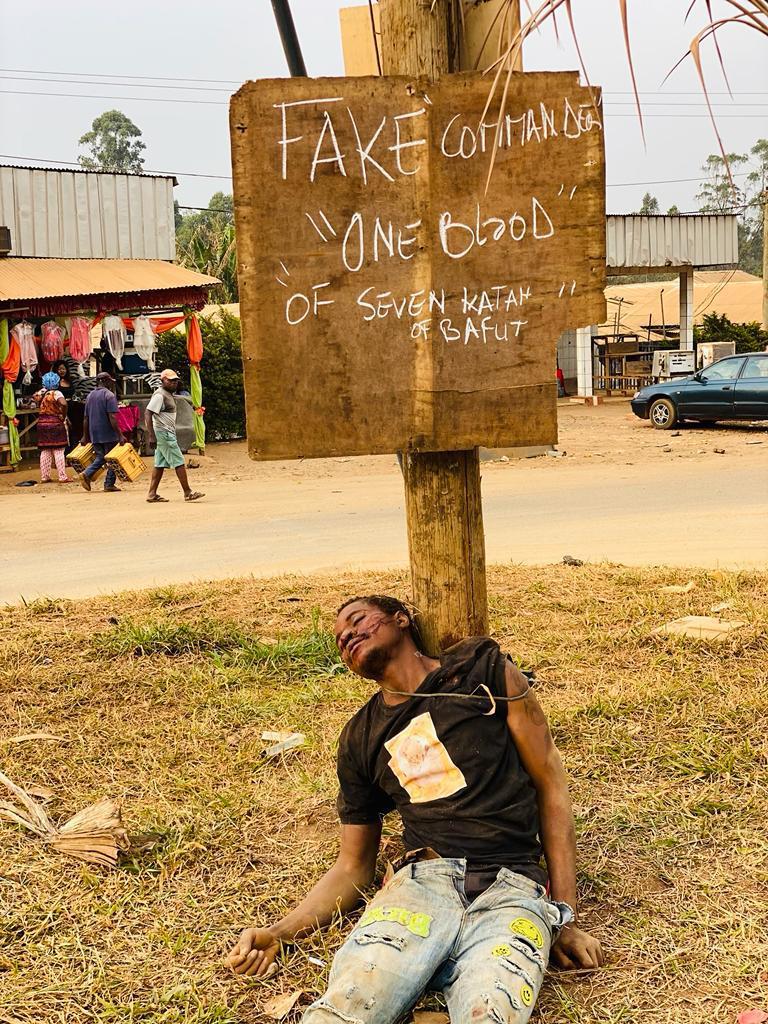 "He was killed in Bafut and his remains displayed like a war trophy at Bambui 4 corners in Tubah Sub Division, Northwest region of Cameroon," said Pa Ngwa, a native of Bafut.
Bafut village, one of hotspots of the deepening armed conflict in Anglophone Cameroon.
This is not the first time remains of separatist fighters and suspects are being publicly displayed after they are killed or shot dead.
You can help support our work through the link below