Inhabitants of Ntarbah village in Donga Mantung Division in the North West region of Cameroon have just their eyes to shed tears today after what they describe as "military/separatists wickedness" on them.
This follows the killing of seven civilians by the military believed to be separatist fighters Monday June 29th.
A source in Nkambe, headquarters of Donga Mantung division says three of the seven people killed were hostages (a truck driver and two assistant drivers) earlier kidnapped by ambazonia boys.
The separatists launched attack on two trucks kidnapping all the occupants before setting ablaze the trucks with all their contents.
Following the burning, military men launched attack on the separatists at the Ntarbah Hill, killing all they came across.One of the hostages wounded in the process is receiving treatment at the district hospital in Nkambe.
Donga Mantung division hitherto considered as an island of peace is today one of the epicenter of insecurity.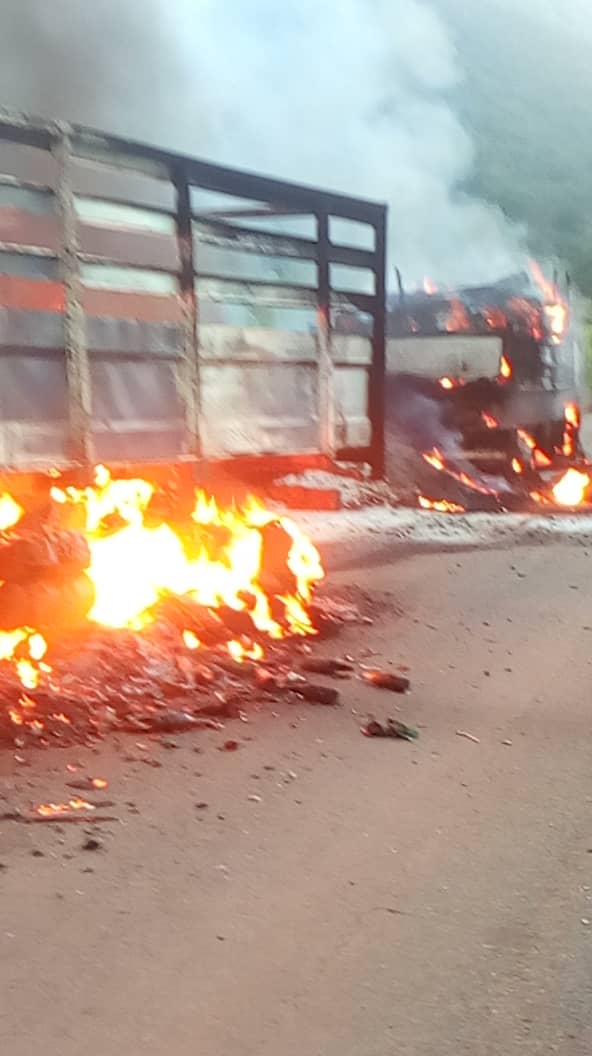 Residents say military separatist confrontations are recorded on daily bases with civilians suffering the pains most often.
The people are pointing accusing fingers at top politicians of the division who have armed some group of boys working with the military to combat terrorism. They argue that the boys armed with weapons have been abusing their original mission to maintain peace.
Mimi Mefo Info.
You can help support our work through the link below