Minister Paul Atanga Nji was in Edea, Littoral region this morning to assist families who were affected by last week's excessive flooding in the region.
Mattresses, buckets, soaps, bags of rice and other gifts were handed to hundreds of persons, a source hinted MMI.
The Minister of Territorial Administration will proceed to Doaula and other affected cities for similar a similar exercise.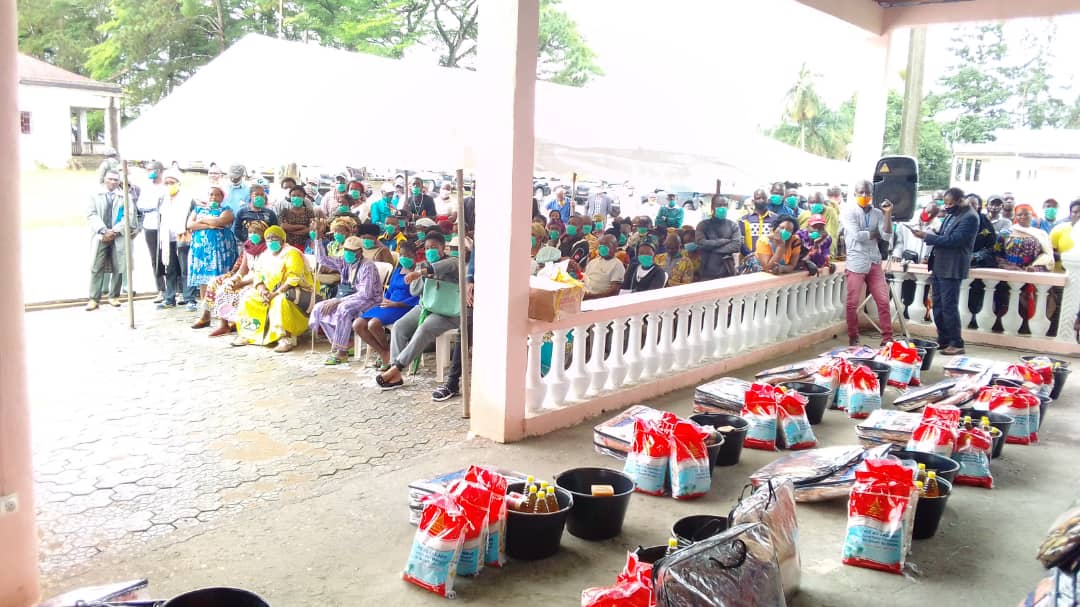 The frequent flooding in cities like Douala is caused by the city sewage system and draining canals that do not have the necessary capacity to drain away the amounts of rain that are falling.
Many are therefore wondering if these gifts will not suffer similar fate when it rains again.
But the government continues to make promises "he says the government will work on that," indicated our source as Atanga Nji handed out the gifts.
When and how the authorities plan to tackle the problem which is giving sleepless nights to residents, remains unclear.
Mimi Mefo Info
You can help support our work through the link below