Earlier today, Mimi Mefo Info published a missing person alert in Nomayos, a locality near Yaounde.
The body of 26-year-old Ndifon Yannick who hails from Kom in the restive North West Region of Cameroon was found today May 24th, 2022.
"His corpse was already decaying when we saw him," said our source.
What killed Ndifon?
Ndifon, a commercial bike rider who also works as a security agent in Yaounde suddenly disappeared on May 21st when he left the house to go about his usual daily routine.
Family members say he was attacked and killed by thieves. "They stole his bike and also killed him," our source narrated.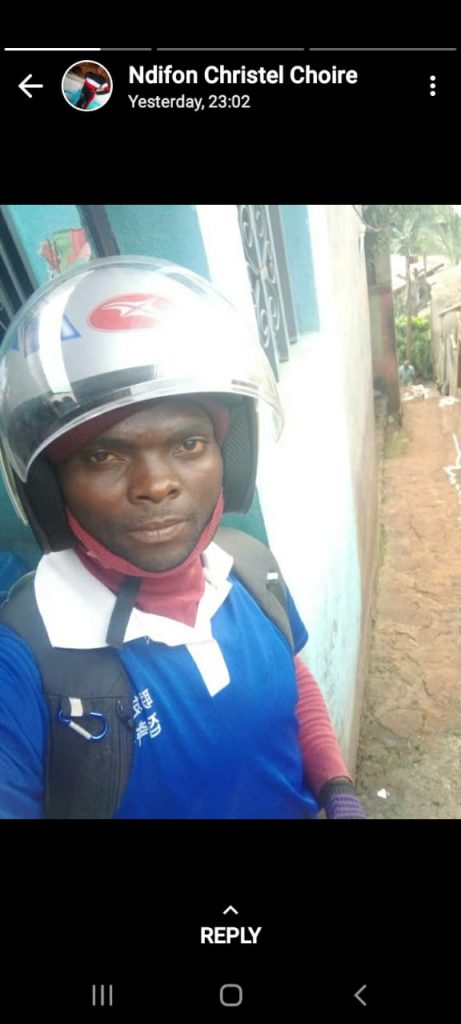 It's unclear why Ndifon was targeted, but he leaves behind a kid sister whom he catered for.
"Because of the crisis, she was brought by him to yaounde, she is attending evening classes," continued our source.
At the time of this report, Ndifon was being buried with his sister inconsolable.
*You can also support our dynamic team working day in day out to keep you up to date via PayPal: contact@mimimefoinfos.com
Mobile money: +237679135573
Account name: MIMI MEFO INFO LTD
IBAN: GB49TCCL04140456360181
SWIFT/BIC: TCCLGB3L
Intermediary bank SWIFT: BARCGB22 (only use if required by sender bank)*
You can help support our work through the link below