By Tata Mbunwe
Human rights lawyers seeking court action against Buea-based military officer and Chief, Moja Moja, have been invited for the first time to provide facts that will help in a possible investigation on him.
They were invited on Thursday, January 5, by the Legion Commander of the National Gendarmerie for the South West.
The move is part of efforts to confirm a complaint they had filed against Moja Moja, and to "present the list of victims of his atrocities," said Barrister Amungwa Tanyi, one of the lawyers pushing for the case that aims to hold Moja Moja accountable for several human rights abuses.
Barrister Amungwa Tanyi, who is also the lawyer for jailed separatist leader, Sisiku Ayuk Tabe and other separatists, said he was invited to the Gendarmerie Legion on behalf of lawyers who are following up the case against Moja Moja.
"It has taken a lot of sacrifice before today's invitation," he told MMI in an exclusive chat.
He continued: "We filed this case at the military tribunal Yaounde, office of the Director of Military Justice in the Ministry of Defence, and finally in SED and SED guaranteed us that nobody is above the law and promised that the complaint will be forwarded to the South West Region for investigation."
He added that they will attend to the invitation of the Legion Commander very soon.
"The call of today is to a lesser extent welcomed because at least SED kept his promise, but to a greater extent a mockery to our judicial system because the State Prosecutor at the military tribunal Buea in the South West Region was supposed to open an investigation against Moja Moja suo moto," Barrister Amungwa further told MMI on Thursday.
Is Moja Moja above the law?
John Ewome, popularly called Moja Moja, is a military personnel and traditional ruler of Bwassa, a village in Buea, South West Region of Cameroon.
He has gained negative popularity during the ongoing crisis in the Anglophone Regions as he is noted to have repeatedly harassed, tortured, filmed and paraded civilians whom he takes for separatist fighters, human rights lawyers have said.
Many attempts by human rights lawyers to bring him to justice have not yielded any fruits. It is believed he is backed by some politicians and elite of his native Fako Division, who might be using him to set their agendas.
Barrister Amungwa says Moja Moja's atrocities speak for themselves, as there is sufficient evidence to prove the case.
On most occasions, he films the abuses he perpetrates and posts them on social media.
"The case of Moja Moja as per our extant law is very clear because he commits and broadcasts and social media. Fragrant delicto cases need no proof because they are caught-in-the-act cases wherein the exhibits are visibly in the actions," he said.
Barrister Amungwa added that the accused should have long been indicted by the State Prosecutor of the South West Region, who has rather kept a blind eye to the issue.
"We did not need to go through all these gymnastics for investigations to be opened against a citizen who has been involved in commissions of crimes fragrant delicto under the view of the judicial authorities of the region."
He said, "It is a slap on the face of judicial authorities of the South West Region who will be seen as those who take orders from Yaounde."
Court action against Moja Moja was first initiated by Douala-based advocate, Barrister Tamfu Richard, who filed a suit in July 2022.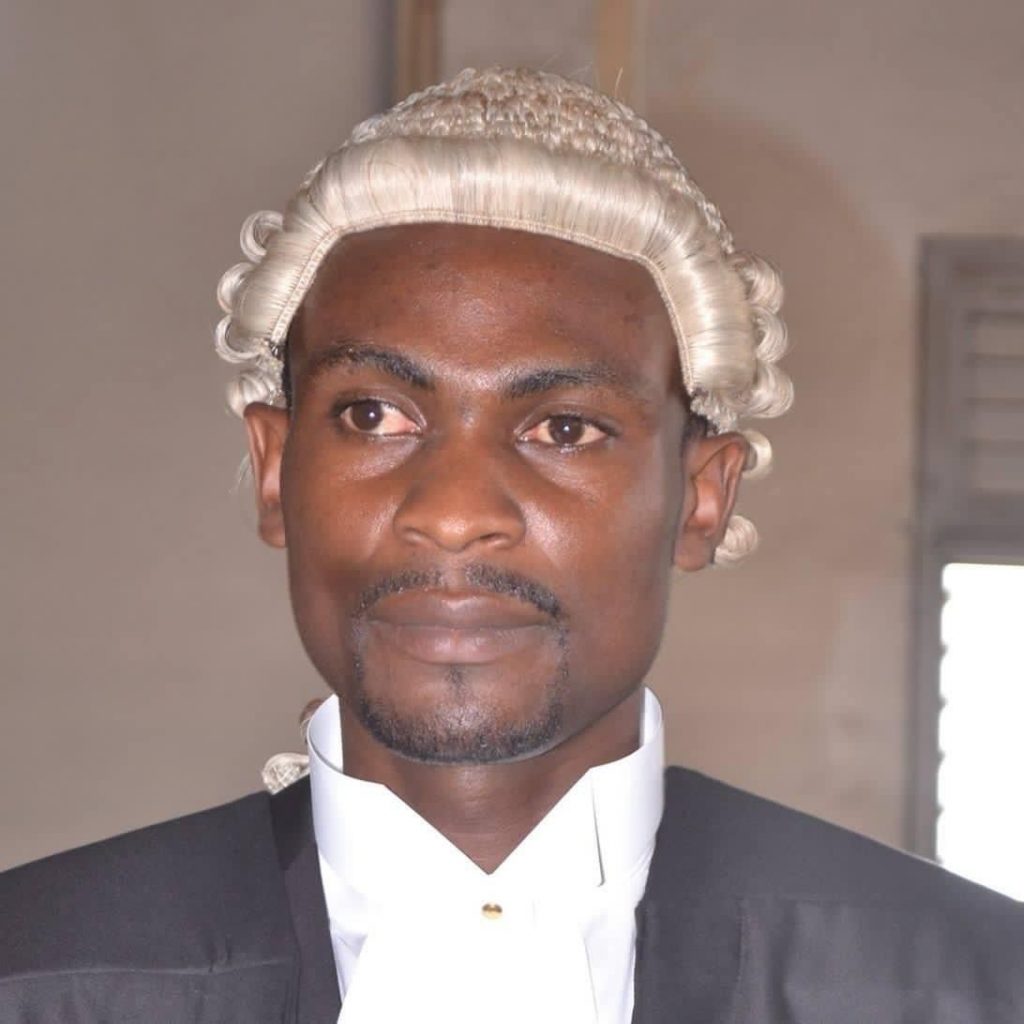 A month later, a release signed by Barrister Amungwa Tanyi announced that the National Gendarmerie had opened an investigation on Moja Moja.
Barrister Amungwa stated that he was being accused of indiscriminate torture, illegal arrest and detention, abuse of authority, threats against public defenders, promotion of tribalism, among other charges.
Mimi Mefo Info
You can help support our work through the link below