An explosion at the Mount Cameroon Race of Hope today in Buea, the capital of Cameroon's South West region, is said to have hurt at least five people, some of whom were athletes.
This happened after an Improvised Explosive Device was detonated at the start of the race.
One person was hurt only lightly, but three others were hurt very badly and are receiving intensive medical care.
An injured athlete who survived the bomb incident wept as he lamented to reporters.
The incident occurred early on Saturday, February 25, 2023, during the take-off of the 2023 edition of the Mount Cameroon Race of Hope.
Viral footages from the scene obtained by MMI show an explosion on the street in the midst of athletes as they were heading for the mountain.
"As we were taking the corner, it exploded. At first, I thought it was a gunshot, but then I realised it was a bomb. It affected my leg, I just thank God I am alive," an athlete caught by the explosive told MMI.
"Four were severely injured, and three are under intensive care," a security source told MMI earlier, adding that, "… a woman who happened to have been close to the explosive device was severely affected on her laps, but the casualties could be more."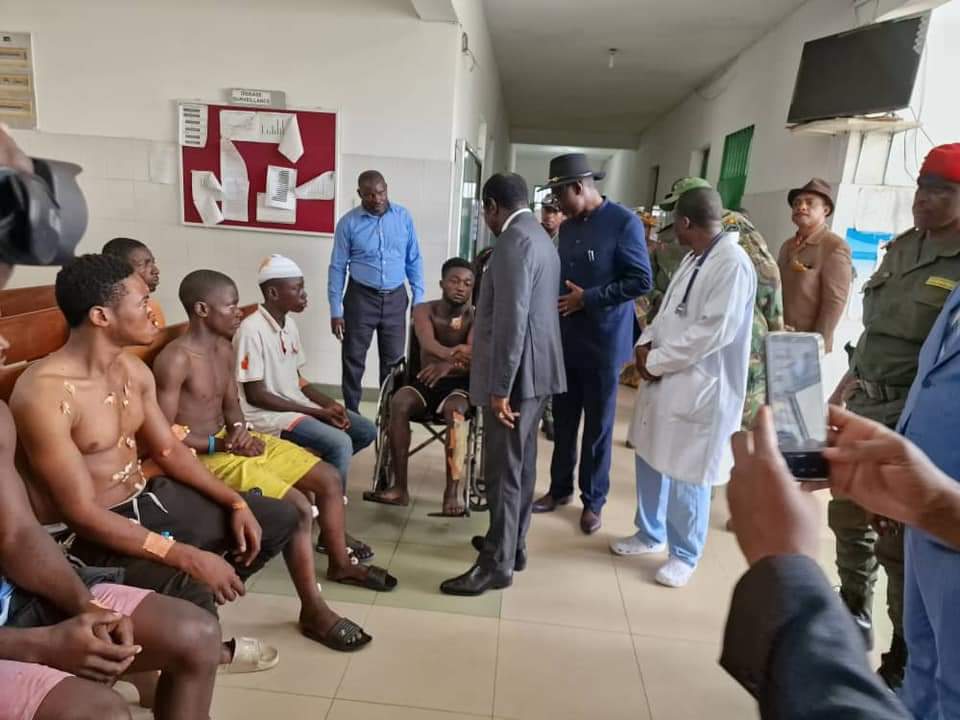 Officials have now confirmed that nineteen people were injured and are currently receiving medical care at the Buea Regional hospital where they were rushed to.
The injured victims were later visited by Cameroon's Sports and Physical Education Minister, Narcisse Mouelle Kombi.
"I visited the injured athletes to comfort them on behalf of the President of the Republic," Professor Mouelle Kombi said on his official Facebook page.
Some separatists claim responsibility
Some separatist groups have claimed responsibility for the attack, saying it was directed against security forces.
"The Ambazonia Defense Forces have carried out an attack targeting the Cameroonian army of occupation, who were protecting and organising a mountain race in Ambazonia." said Capo Daniel who poses as spokesman for the Ambazonia Defense Force.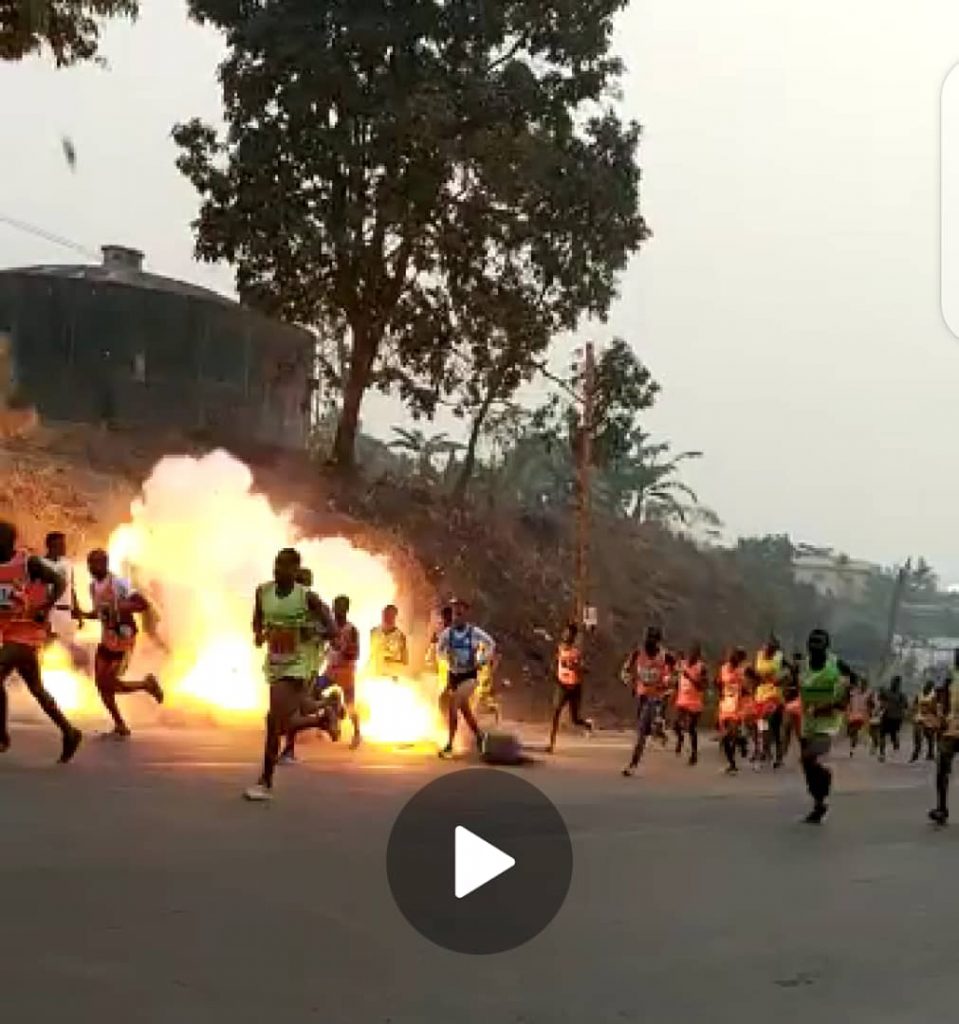 It should be noted that prior to the race, separatist groups fighting to form a breakaway state called Ambazonia sent out threatening messages calling for a boycott of the event.
The Mount Cameroon Race of Hope organized every year has always been marred by ghost towns usually imposed by separatists, since the advent of the crisis plaguing the English-speaking North West and South West regions.
However, this year's edition witnessed a huge turnout despite separatist threats.
Reports say the event continued in earnest despite the IED explosion.
By David Atangana
You can help support our work through the link below