Viral videos and pictures have shown three persons burnt to death in Mbiame, Mbven Subdivision Division of Cameroon's restive North West region.
Sources say soldiers stormed Mbiame and set houses on fire. One of those who died by burning is a 70-year-older man, Mimi Mefo Info has learnt. They were later laid to rest by wailing villagers.
Tension rocked Mbiame Tuesday after soldiers stormed the area, attacked locals including women and apprehended young boys.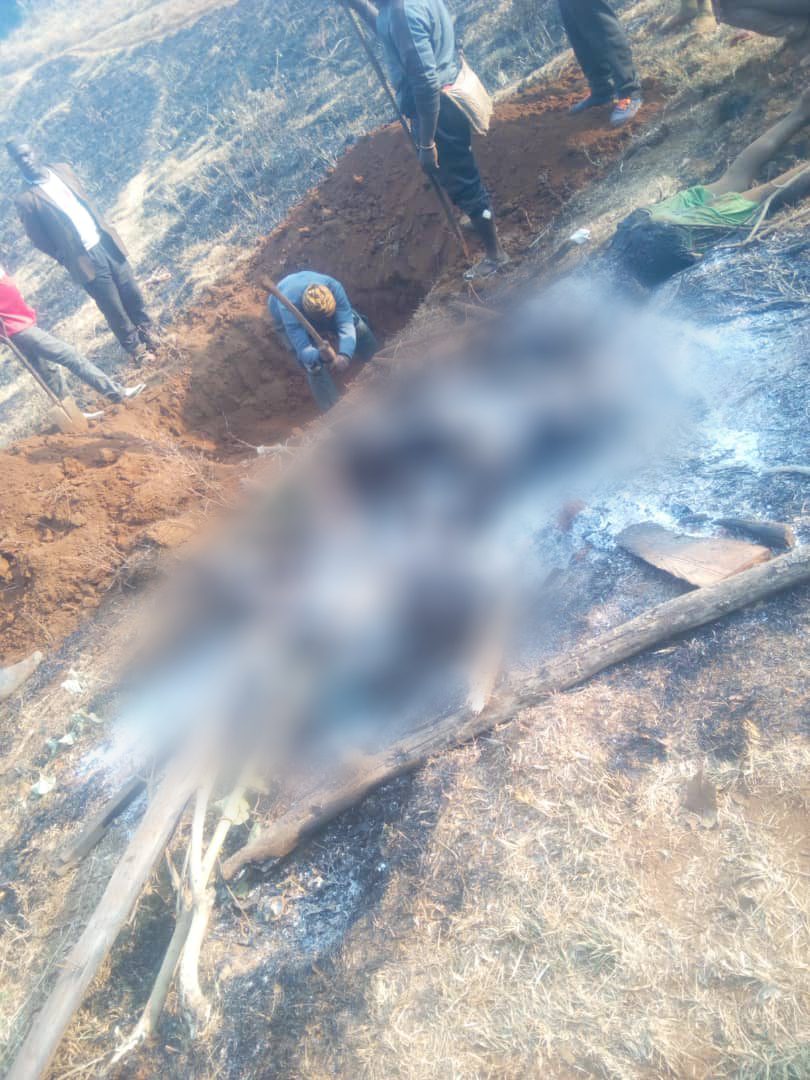 "They broke open my door and pulled me out. The three armed soldiers also pulled my child outside and had us well beaten. They said we must produce the guns we've hidden but I told them I'm just a farmer," says a resident of the village.
"I was told to leave my house immediately after they demanded to see my husband. I told them he had gone to drop the kids in school," the woman added as she recounted her ordeal in the hands of government soldiers, the same persons who are supposed to protect the masses.
Several houses were also razed to the ground, rendering many homeless. The current situation came hours after President Paul Biya appointed a new Divisional Officer for the area and days to the February 9, 2020 municipal and legislative elections.
Mimi Mefo Info
You can help support our work through the link below