By Cindy Lemu
Scores of inhabitants living in the Mutengene-Buea neighborhood, South West Region have expressed worries over delapidated hanging electricity poles over high tension cables in their locality.
They say, the utility poles are posing a serious threat to them — and this has been going on for several weeks now.
People living in this neighborhood told MMI that they have been enduring with the mal-position of the poles in their locality.
They want the energy supply company, ENEO to intervene.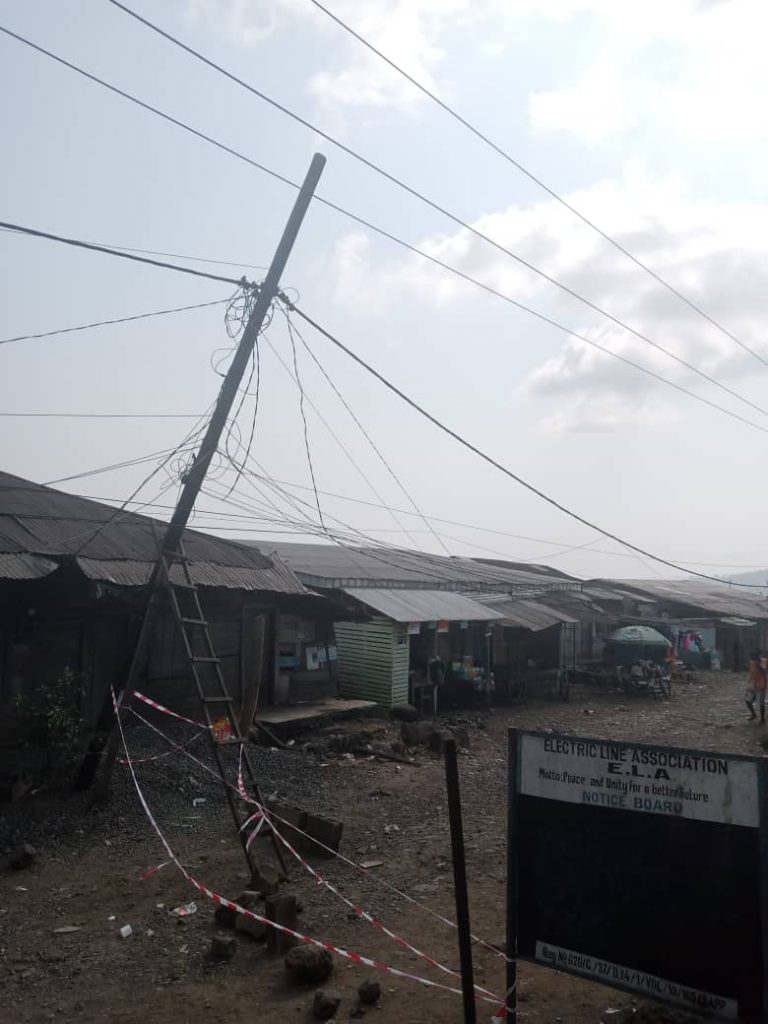 Recently, locals here removed the blockage that was put in place by ENEO officials across the road. The blockage they say, was disconnecting them with their day-to-day activities, preventing kids from going to school and patients from having access to the hospital.
"This is electric line Mutengene Buea Road where ENEO has decided to wait until the unforseen happens before due attention is given to this electric poles, we are living in constant fear," said an inhabitant of the area.
You can help support our work through the link below