Three days after a nationwide peaceful protest called by Cameroon Renaissance Movement, CRM, on September 22, protesters arrested have not had access to their lawyers.
Barrister Tamfu Richard, one of the lawyers defending those arrested regrets that all their efforts have been rendered useless.
"We have not been given the chance to see those that were arrested in Douala most especially. The same scenario obtains in other towns where the protest took place," Tamfu said.
"Their statements have long been taken in the absence of their lawyers. I think it is a political decision to punish those who dared to protest against bad governance."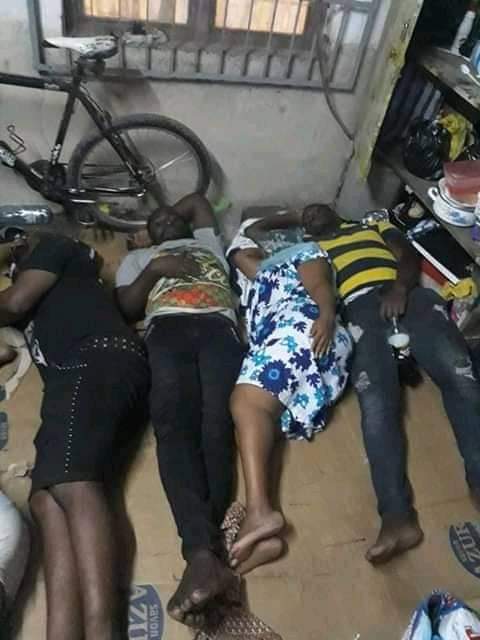 To the lawyer, "They are detained under deplorable conditions at the judicial police station in Bonanjo Douala. Men and women are cramped in small rooms without a breathing space. This is unacceptable."
Reacting to this, the deputy national communication secretary of the CRM party says the party has taken note of the maltreatment meted on Cameroonians arrested in the course of the protest.

Tayong Fah Elvis, speaking to Mimi Mefo Info Friday September 25th on phone, states: "We are asking the international community to bear witness of gross human rights violation committed by the regime of president Paul Biya."
He adds that more protests in Cameroon have been envisaged to continue denouncing what they call "…a dictatorial regime".
The Cameroon Renaissance Movement regrets that three days after the protest, defending lawyers have been able to establish the total number of those arrested in the course of the protest.
They point accusing fingers at police and gendarmes who are acting on the instructions of the administration. Some of the protesters are said to be detained in undisclosed areas.
Worst still, CRM says those detained in known places have not been allowed to talk to their lawyers.
Before the September 22nd nationwide street protest called by Prof. Maurice Kamto, leader of the CRM party, government through the minister of territorial administration Paul Atanga Nji promised hard times to those who will be caught in the course of the protest.
By MBATHO NTAN.
You can help support our work through the link below