Mobilisation for a September 22nd 2020 nationwide protest in Cameroon is gaining steam.
In a release signed Thursday 17th September 2020, leaders of seven political parties say they are poised for the peaceful nationwide protest.
These include Cameroon Renaissance Movement(CRM) political party of Prof. Maurice Kamto, Popular Action Party (PAP) of Njang Denis Tabe, Revolutionary Democratic Front (RDF) of Aimie Cyprien Olinga,AGIR/ACT of Wanah Immanuel Bormator, Coalition Citoyen Pour le Caneroun (COACIC) of Ze Joseph, National Solidarity Front (NSF) of Biafeun Petang Dieudonne and Movement Democratique de Concience National (MODECNA) of Bruno Deffo.
To these political parties under the banner of Forces For Peace and Democracy in Cameroon say the peaceful protest is in demand of two things: First, return of peace in the North West and South West regions through a cease fire and inclusive national dialogue and subsequent reform of the state. Secondly, the parties want consensual reform of the electoral system before any election in Cameroon.
In a joint release, these political parties say the nationwide peaceful protests will not end even if the two demands above are completely implemented by the government. "Periodic protests shall continue until the regime of Paul Biya is taken out for a transitional government to be put in place".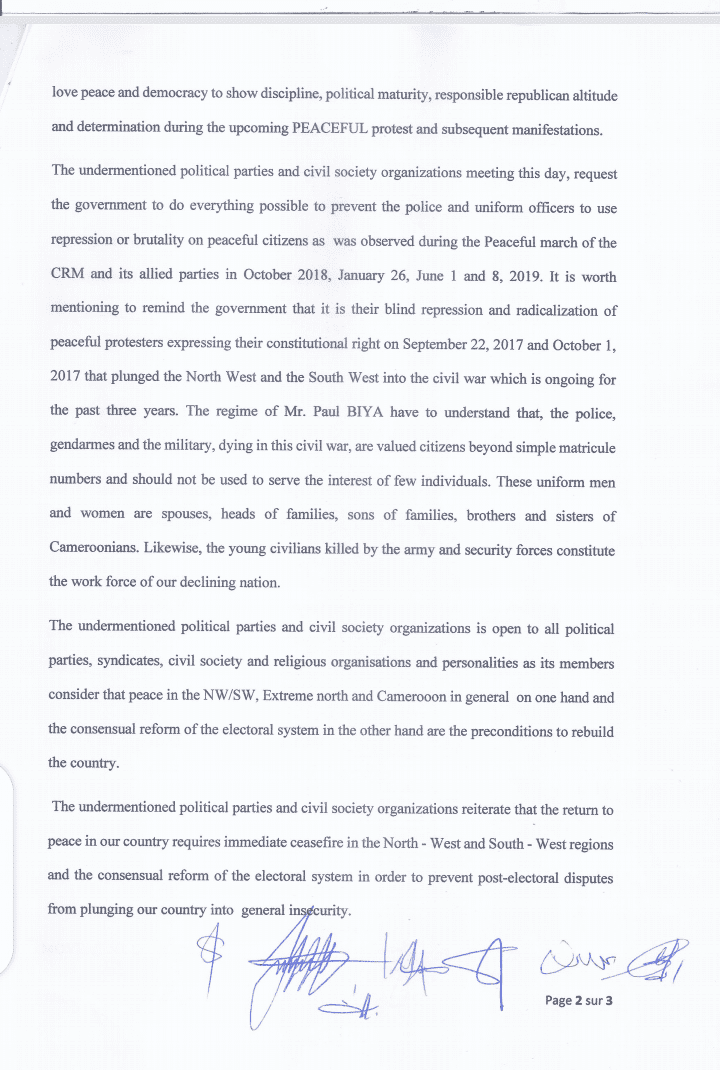 As concerns threats by the government to brutalise protesters, the political parties call on government to stop the police and military from interrupting Cameroonians from carrying out peaceful protests as stipulated in the constitution.
Addressing potential protesters, the parties say "…Cameroonans show discipline, political maturity, responsible republican attitude and determination during manifestations ".
As the seven political parties brace for a peaceful manifestation, government is ready to crush anyone that dares to violate a ban of all protests by the administration.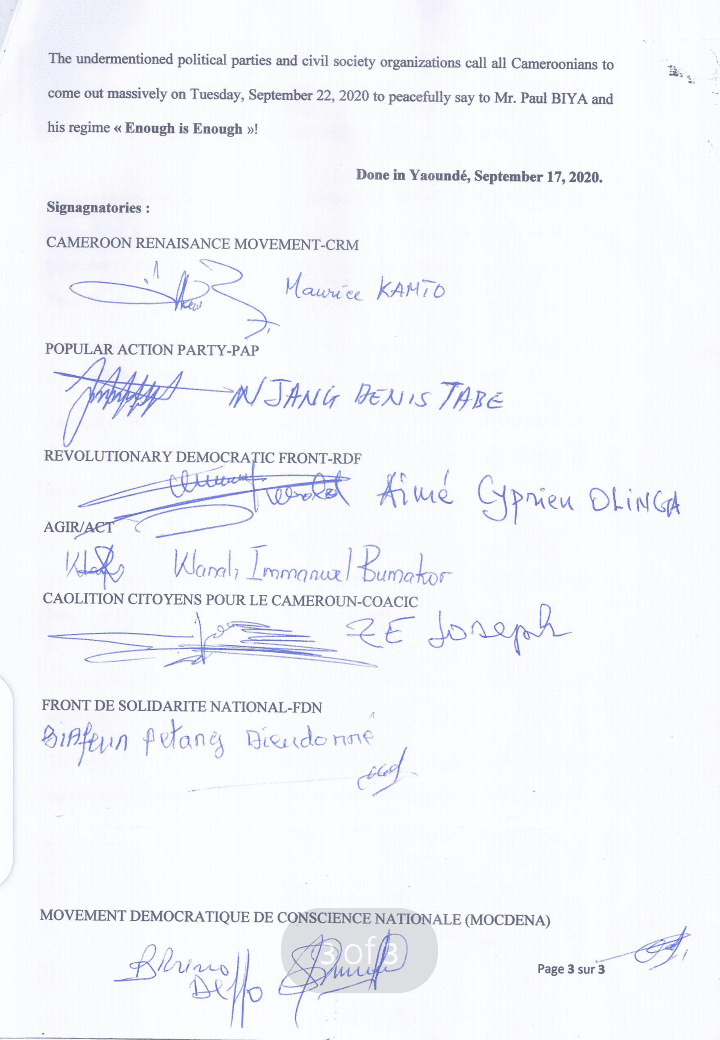 As the two parts prepare for what many have described of as a duel between the government and the CRM party, some Cameroonians have been stocking their homes with food items and other necessities for fear of the unknown.
Image: web
By Mbatho Ntan.
You can help support our work through the link below