New Buea apostolic administrator officially takes office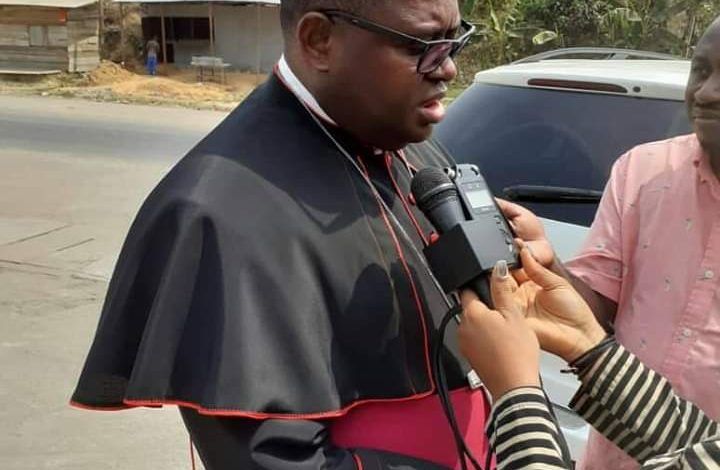 Roman Catholic Christians in Buea yesterday received their new Apostolic Administrator, Mgr Michael Bibi.Appointed last week by the pope, Mgr Bibi was received at the historic Mongo Bridge by hundreds who later accompanied him into Buea.The joyful crowd left the Mungo bridge, passed through Tiko, Mutengene and made a stop at the St Charles Lwanga Parish, Molyko Buea.Speaking at the parish, he thanked Bishop Emmanuel Bushu for the work done through out his tenure as Bishop. "I am very ready to work with you people, I will sacrifice ally energy to make sure Buea diocese moves ahead" he said, the same message he echoed at all stops he made.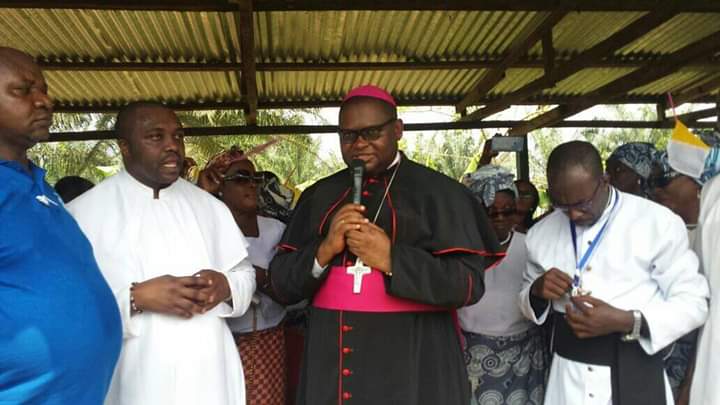 The apostolic administrator still flanked by the crowd later made another stop at the Regina Pacis Cathedral, Soppo Buea.Appointed on December 28, Mgr Michael Bibi who still maintains his position as auxiliary Bishop of Bamenda, takes over in Buea from Bishop Immanuel Bushu, who is on retirement.Mgr Michael Bibi's appointment by Pipe Francis was made public shortly before that of Andrew Nkea who is now archbishop of Bamenda.Like Archbishop Nkea, Mgr Bibi is expected to keep dealing with challenges of the Anglophone crisis, challenges they have both been dealing with before now.