Days back workers of telecommunications company, Nexttel protested against the nonpayment of salary arrears, and the non-election of staff representatives among others.
The outcry was on a widescale, from Douala to Buea to Bamenda and other Nexttel branches in the country.
The administration of the company has responded, taking an unprecedented decision to lay off workers.
In a document signed by the Human Resource Director Ahmadou Malike and the Director General, Haman Oumar, the company says the workers' strike action was illegal.
"Your notice of strike does not follow an arbitral decision having acquired arbitral force," they told the striking workers.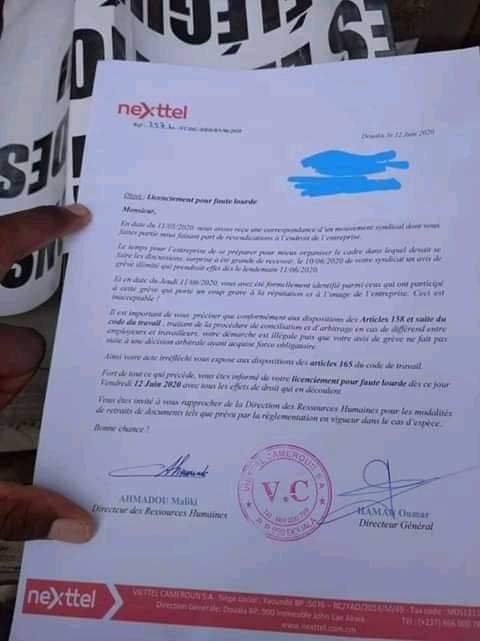 "You are informed of your link to gross negligence as of today Friday 12 June with all effects arising from the law therefrom".
The administrators in the letter to protesting workers also invite them to visit the Human Resources Department" for the procedures for withdrawing documents as provided for by the regulations in force."
Many have criticised the decision by the company, stating that it is just adding salt to the injury of already desperate staff.
Mimi Mefo Info
You can help support our work through the link below