The 10 Million Northerners Movement, a body that advocates for development in the three Northern regions of Cameroon have said their parliamentarians should be more concerned with development and investment issues in these regions during the upcoming Parliamentary session.

The body said development is of major importance in these three regions and should be a subject of discussion in the November Parliamentary session.

In a recent petition signed by Guibai Gatama, the 10 Million Northerners Movement says their parliamentarians should "be more vigilant about the relevance of the projects and investments planned for the Far North, given its worrying development issues".

The three Northern regions: Adamawa, North, and the Far North, have 79 parliamentarians and 30 Senators representing them in the legislature.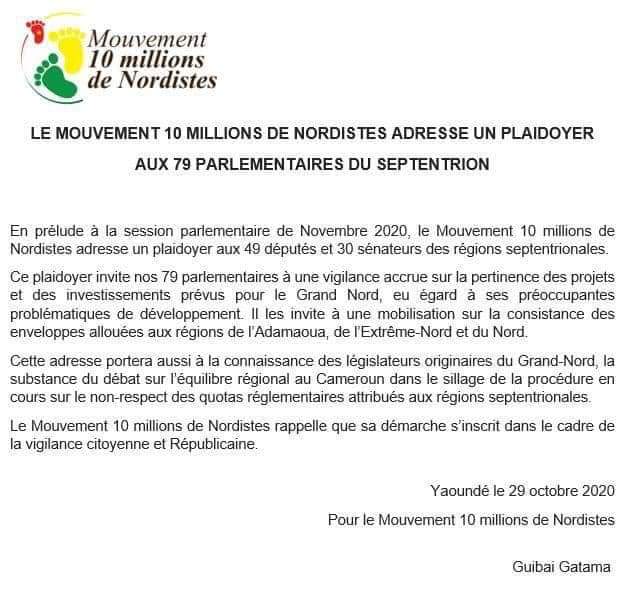 These local representatives, the petition states, should be more concerned with issues of regional balance and should mobilize more resources for the Northern regions in their upcoming session.

"This address will also bring to the attention of legislators from the Far North, the substance of the debate on regional balance in Cameroon in the wake of the ongoing procedure on non-compliance with regulatory quotas allocated to northern regions."

The Far North region is currently suffering from a Boko Haram crisis that has displaced 297,000 people, according to the UN.
You can help support our work through the link below