A new water catchment with a 5,000-liter tank built recently at Mambu in Bafut, Northwest Region, is expected to resolve the community's longstanding portable water problems.
The water reservoir that is expected to serve over 3,000 people in the community provides inhabitants a narrow escape from a painful water crisis they have had to endure during previous dry seasons.
"The water catchment project comprises of a sensitization on water hygiene and conservation, tree planting, a laundry slap and a water reservoir capable of holding up to 5,000 liters of water and serving over 3,000 inhabitants in the village and neighbouring villages," the project's coordinator told MMI.
Inaugurated recently as part of large-scale community water project championed by the Japanese Water Commission and a Cameroonian organisation, the Mambu spring water catchment has been highly applauded by the Fon A. Wanki of Mambu village.
The Fon led dozens of excited villagers to the site during its recent inauguration.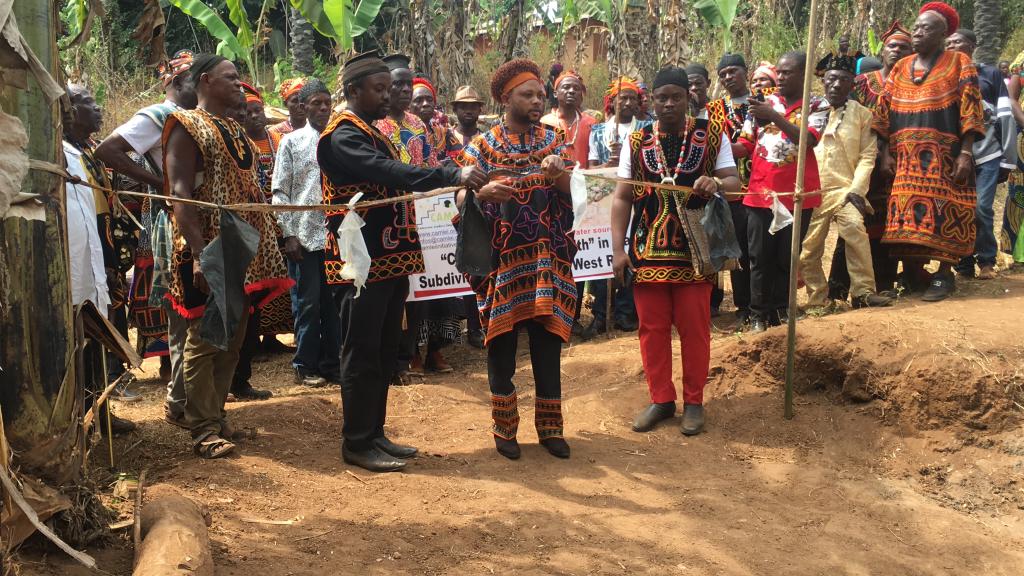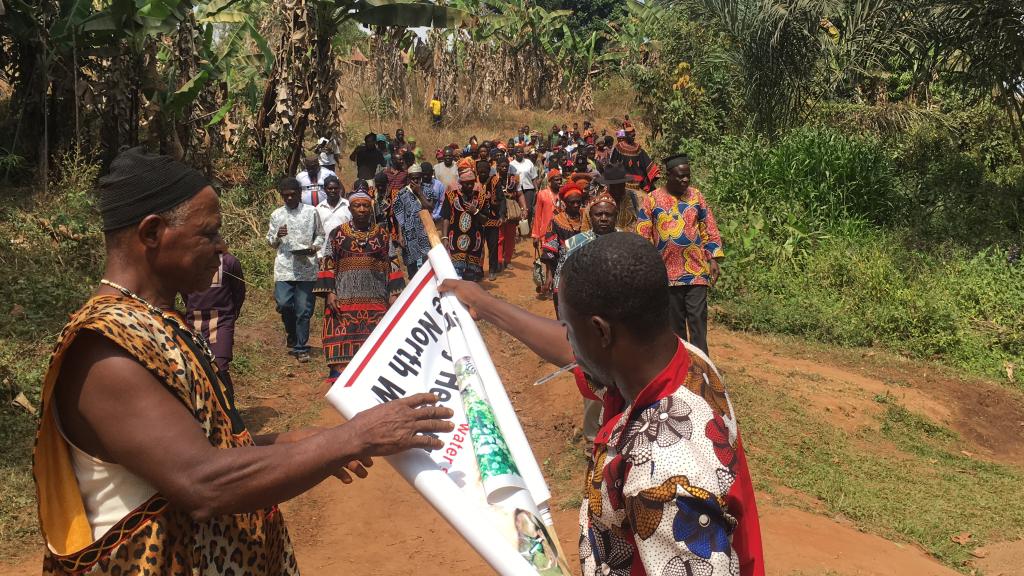 "…it is in stoic moments that one knows his true friends," exclaimed the Fon, who was highly appreciative of the development.
His community has suffered acute water shortages long before he succeeded his late father in 2018 as Fon.
"During the dry season, there is a high level of water shortages in Mambu, Bafut, due to most water bodies, including spring and rivers, drying up," the project coordinator said.
He furthered: "The spring water body at Asong Mambu would usually be one of the lone bodies left when the dry season is at its peak. Therefore, it was important to conserve the spring and protect the area from both human and animal activities that could increase dilapidation."
Mambu community is one of the many villages that make up Bafut Fondom, one of the most renowned traditional entities in Cameroon's Northwest.
For since years now, the Bafut area, like many parts of the English-speaking regions of Cameroon, has been neglected in terms of development due to the ongoing Anglophone Crisis.
The crisis has left many communities at the mercy of non-governmental organisations who are striving to improve on basic amenities like water, healthcare and education.
By Tata Mbunwe
You can help support our work through the link below