By David Atangana
Ambazonia separatist fighters have burnt down a bulldozer that was working on a road linking Njikwa and Ngie Subdivisions in Momo Division of the restive Northwest Region.
Led by a certain 'General' Blink, the armed fighters also abducted the bulldozer operator and other workers when they launched the attack on March 28.
In a viral video obtained by MMI, the fighters are seen shattering the windscreen of the bulldozer claiming that the only development they want is for "La Republique" to leave their land.
"The only development we want is for you to leave our land," the self-styled General Blink is heard talking in the video.
"No development in Ambazonia," he added.
The whereabouts of technicians who were operating the bulldozer is yet unknown. Also, MMI has not been able to confirm the number of those abducted.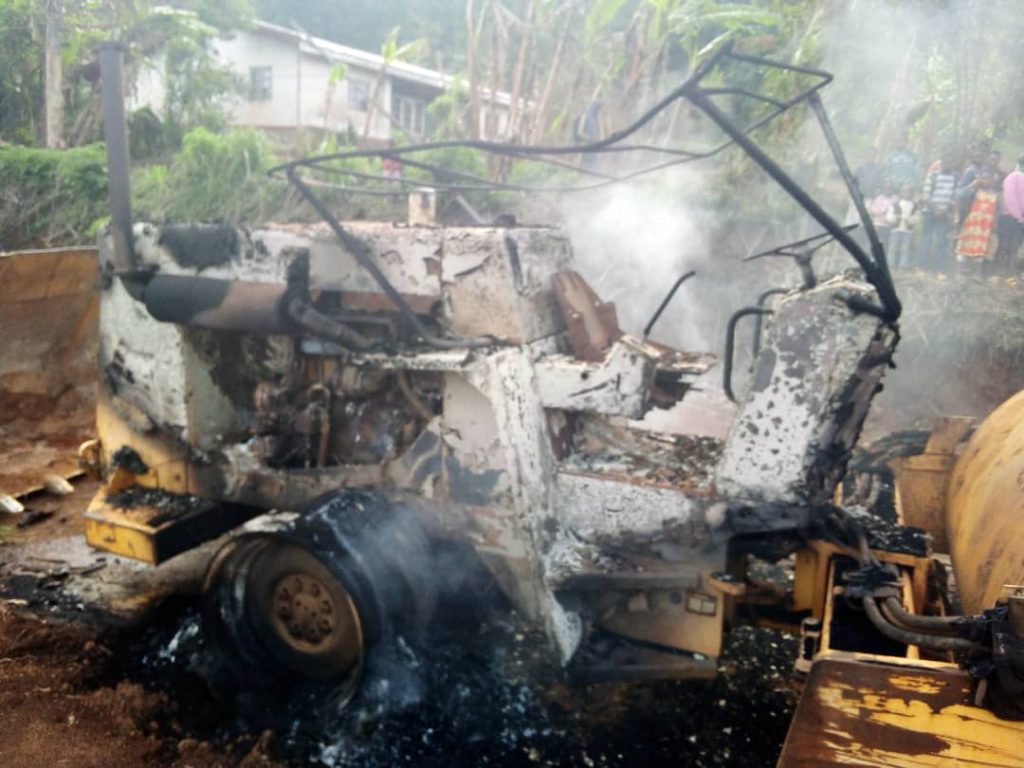 This attack comes few weeks after some inhabitants of Acha in Momo Division were abducted by another armed separatist militia for thanking President Paul Biya for the rehabilitation of Acha-Njikwa road.
You can help support our work through the link below