By Mbatho Ntan.
.
Over two months after the launch of "Operation Bamenda Clean" in the North West region of Cameroon, there have been diverse reactions from inhabitants of the city. To an inhabitant of Ngongham neighbourhood, "… the operation characterised by military patrol, arrest of suspected separatists and the Killing of fighters have pushed Ambazonia fighters out of the central town to the outskirts. This means the boys still operate in places where military men are not present ".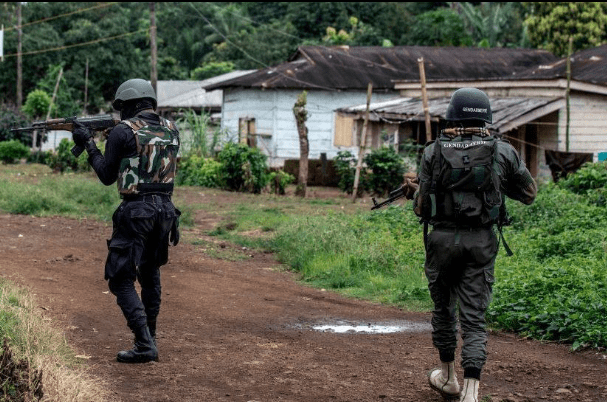 "There is relative calm in some quarters in Bamenda. This is evident as schools have been operating for over a month now despite threats from separatist fighters for all schools to shutdown in the city." An inhabitant has stated in anonymity. While appreciating the military for ensuring calm, he regrets that many innocent good citizens have been arrested and brutalised by some military men in the process of house to house search. "Some military men forced people to pay huge sum of money simply because they failed to present receipts for some valuable goods in their houses".
Commander of the 5th military legion; General Nkah Valere and brigadier general Divine Ekongwese in charge of gendarmerie launched operation "Bamenda Clean" on the 8th of September 2020 aimed at eradicating separatist fighters.
At the same time, Bamenda City Mayor Achombong Paul issued an order limiting the area of motorcycle operations in the city. To the mayor, separatist fighters use motorcycles as their principal means of transport to locations where they commit atrocities.
Despite the military and administrative measures, the killing of people remains a reality. Teachers, have of recent, been prime victims as they are targeted and killed by separatists.
Friday November 20th 2020, the minister delegate in charge of defence, delegate general of national security and secretary of state in charge of gendarmerie are holding a security meeting with administrative and military officials in Bamenda. Minister Joseph Beti Assomo says security before, during and after regional election on the 6th of December remains a prime objective of the government.
MMI
You can help support our work through the link below