The Douala City Council spent 149.3 million francs CFA on Christmas decorations in the city in December 2022, the City Mayor Dr Mbassa Ndine Roger has said in a release.
News of the expenditure sparked mixed reactions from social media users, some of who believe the amount is exorbitant for such a project, especially given the dire economic situation of the country.
"Just a few roundabouts at 150 million? This is outrageous," a social media user wondered.
"Just the red bulbs at 150 million?" Another questioned.
On the other hand, some users considered the expenditure normal, stating that the decorations were necessary during the festive period.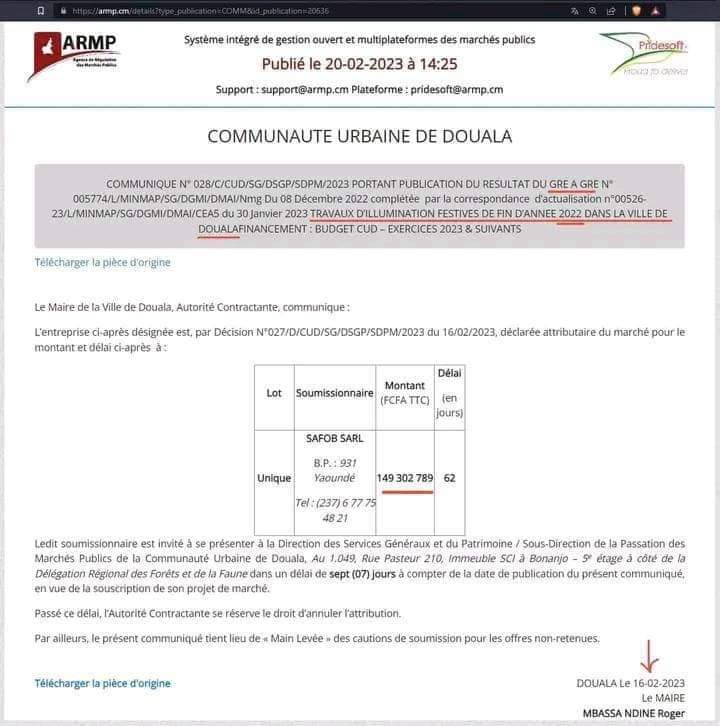 "Why polemical? should the city not be decorated?" another Facebook user asked.
Many Cameroonians are yet to come to terms with the amount of money, which they consider too much for city decorations, when there are more pressing needs.
By Amina Hilda
You can help support our work through the link below