Over 600 Cameroonian migrants are reported to be stranded in the Caribbean islands, BBC has reported.
They had embarked on desperate journeys to the US through Mexico to seek asylum before they were trapped by circumstances related to limited finances and legal papers.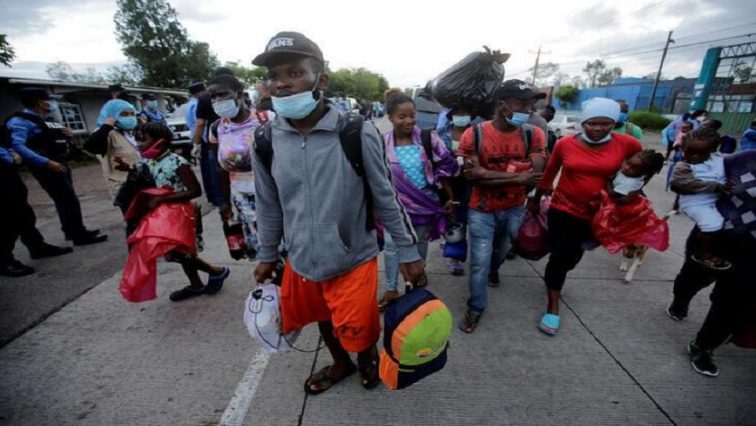 Their conditions are said to be deplorable as hopes of going to the US are almost dashed and fears of repatriation looming.
A majority of them are fleeing the armed conflict in Anglophone Cameroon that has killed more than 6,000 people.
Hundreds of thousands more have been forced from their homes since violence broke out in 2017 between security forces and Anglophone separatists who say they face discrimination in the majority French-speaking nation.
Most of the migrants who now find themselves in the wrong destination say, Antigua or Barbados was not their destination as they had expected to spend just a few days there before being ferried to South America-from where they hoped to make it to the United States through Mexico.
They are pleading with authorities not to send them to Cameroon as they risk being persecuted if they return.
A massive influx of Cameroonian refugees, reports say has created a complicated situation for Antigua and Barbuda which is more used to welcoming tourists than refugees.
The government previously declared its intention to repatriate the refugees. It has since announced a U-turn on humanitarian grounds.
Information Minister Melford Nicholas said a skills audit will be carried out on the migrants to "determine the benefits" of allowing them to stay.
"As the economy continues to expand, we're going to need additional skills," he told a press conference. "We will give them accommodation and find a way to give them legal status here."
He added that the government hoped islanders would "embrace and have an open heart" to the Africans.
However, the government of Antigua and Barbados has banned incoming flights from Central Africa to prevent the influx of more refugees.
A few hundred miles away in Trinidad, MMI gathered, five Cameroonians awaiting repatriation were granted an 11th-hour court injunction on 16 February preventing the move after intervention by the UN Refugee Agency, UNHCR.
The refugees according to reports shared stories of arbitrary arrests, torture, and death threats in their homeland.
What started as peaceful protests in October 2016 by professionals protesting about discrimination against English-speaking Cameroonians escalated into a bloody conflict when government military forces cracked down.
Government forces and separatist groups across Cameroon's two Anglophone regions are now carrying out atrocities, including burning down entire villages and targeting any institution that represents the state, including schools and hospitals, Amnesty International researcher Fabien Offner says.
By David Atangana
You can help support our work through the link below