Locals of Owe village near Muyuka in the South West region are in the bushes after escaping a military raid.
In the attack on the village yesterday, the house of the chief and that of another lady were razed to ashes by the soldiers, villagers say.
A source says the chief was accused of "conniving with the amba boys." For the lady, he says "the military burnt her house saying she hosts amba boys."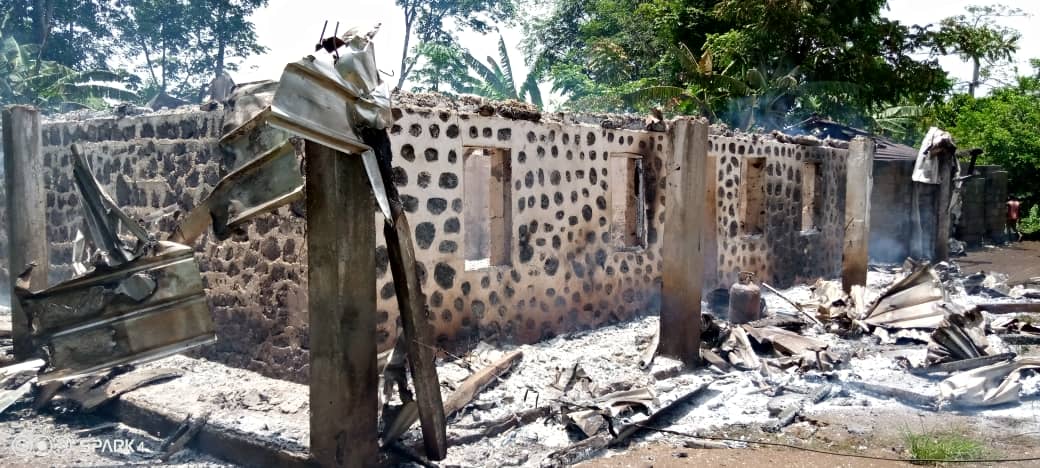 "All inhabitants of the village are now in the bush because of the attack" he adds.
Owe is one of the hundreds of villages that have seen houses razed, and residents chased to the bush by soldiers as the Anglophone crisis lingers on.
Though government soldiers maintain they are targeting at separatist fighters, that has not always been the case. Since the Anglophone crisis escalated into an armed conflict, several images and videos have been released depicting government soldiers of not only burning down homes but also commuting other grave human rights abuses.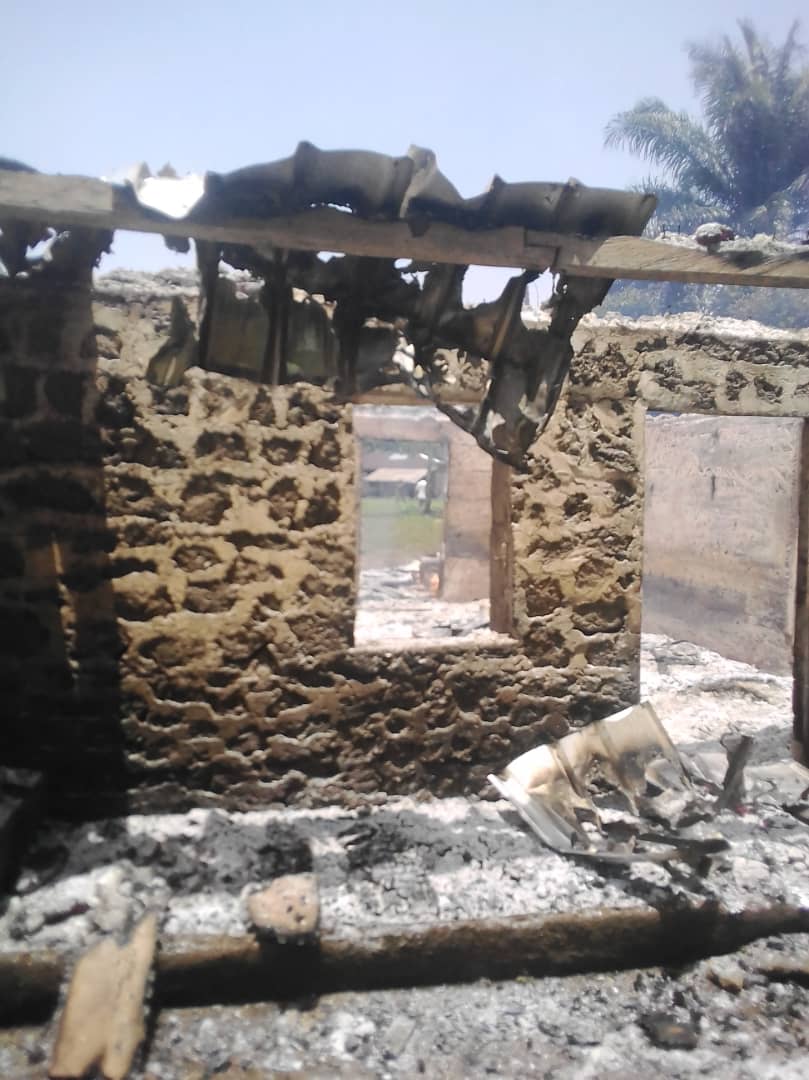 Over three thousand people have died and over one million displaced.
MMI
You can help support our work through the link below